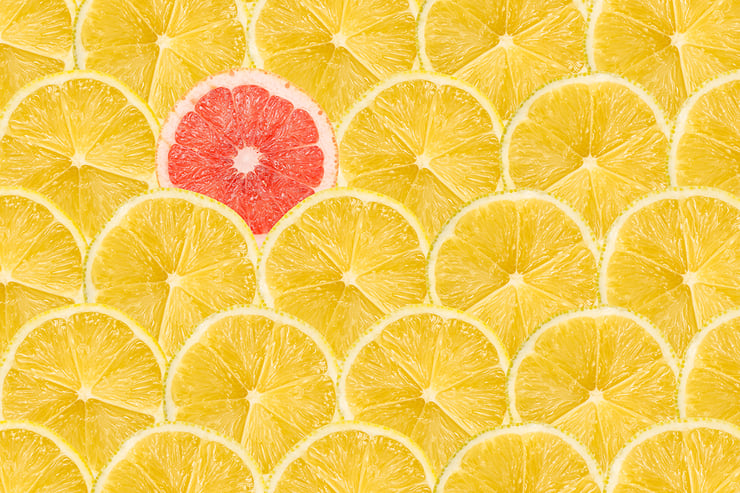 LinkedIn is probably the most important free online tool at your disposable to help you be found for career opportunities. But guess what? It works even better if you fill out a complete and compelling profile and start to use it before you are looking for a new job.
But do you know what information best catches a recruiter's eye? Read on to learn what recruiters are looking for before reaching out for that important first interview.
Be Thorough
You'd be surprised how many incomplete profiles there are on LinkedIn. Recruiters can't match you to a job if they don't see your relevant work experience, education and accomplishments. An unfinished or sparse profile also leaves a bad first impression. Think if your profile as your digital resume. You wouldn't hand an incomplete resume to a recruiter, so don't do it online.
Tip: Write your profile in the first person and double or triple check it for spelling and grammar. It helps to have a friend check it too.
Read On: 8 Must-Haves For Your LinkedIn Profile
Be Easy to Find
Having a great profile doesn't get it seen. You'll need to do the work to get found. The best way to do that is by thinking like a hiring manager. If you're a "marketer," that term should be everywhere. Four places important terms should appear is in your headline, summary, experience and skills sections.
Tip: Don't overthink it – use common words that recruiters would use for the position. And skip the corporate-jargon. Write your profile as if you were sitting with a new friend explaining what you do.
Choose the Right Photo
Seriously people, some of you just don't get what LinkedIn is about and what photos are appropriate. I once had a candidate lose a job offer because the hiring manager looked at their LinkedIn profile and saw a photo of him with 2 Vegas-style scantily glad showgirls. It's your first impression, so put some effort into a great photo. A professional headshot is fine but go for "I'm approachable" rather than a glamour shot. Be sure it's clear, simple and recent.
Tip: Don't use a selfie or vacation photo, and smile! It's not a mug shot.
Show Off a Little
Want to set yourself apart from the competition? Include visuals. LinkedIn lets you add URLs to your profile, so try adding links to your professional website, blog and/or online portfolio. A recruiter can prescreen you and will appreciate having the information without having to wait for it after reaching out.
Tip: Don't link to social media accounts where you share personal information and viewpoints.
Read On: Stand Out In a Crowded Job Market
Don't Skimp in the Summary
Conventional wisdom says leave an objective off your written resume, but the rules are a little different on LinkedIn. Use the summary section to not only showcase your experience and achievements, but to talk about your motivations and interests. Not skimping doesn't mean writing a novel, though. Keep it short and make it readable on mobile devices by using bullet points and short paragraphs.
Tip: Use the top part of the summary to add a list of your biggest achievements.
Connections Matter
You don't have to have 500+ connections, but recruiters will be impressed if you have a broad industry network. The legitimacy of the endorsement section is still up for debate, but you will rank higher for certain skills the more endorsements you have in it.
Tip: Make sure if you link to other professionals that their profiles are also current.
Wrap Up
If you want to get noticed – and hired – through LinkedIn, be an active participant. Join groups and participate in the conversation. Like most things in life, the more effort you put in to using the platform, the more you will gain from it.
If you're ready to make the next move in your creative, digital, or marketing career our WunderLand recruiters are here to connect you with opportunities. For available jobs, please check HERE.