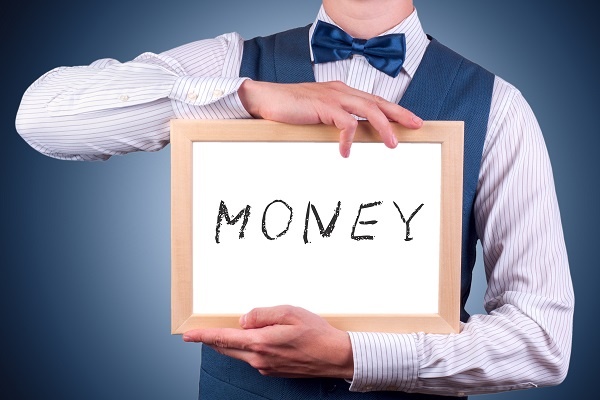 Whether you're setting your rates as a freelancer or starting a new job, you may find yourself wondering how much money you should ask for. Making sure you're paid fairly not only helps you maximize your take-home pay, but it also helps you remain competitive in your industry when you move on to your next job.
We've broken down three scenarios in which you may be wondering how much money you should be making:
As a freelancer
Setting your rates as a freelance writer, graphic designer or any profession in the creative industry can be a bit tricky since set job descriptions vary from gig to gig. Once you have a few jobs under your belt, you'll be able to better estimate projects (remember to keep track of your time!), and gauge how much money you should be making.
As a freelancer, you have things to pay yourself that would usually be covered by an employer; thus, both business and personal expenses should be factored in when setting your rates. Business expenses include:
Taxes
Rent for workspace
Retirement savings
Insurance
Accounting fees
Marketing and advertising
Software
Internet and phone
Other office supplies, i.e. paper, ink, copier
Travel
You should also factor in personal expenses:
Food
Entertainment
Rent or mortgage
Car and home repair (these aren't everyday/monthly expenses, but it's nice to have a repair fund available)
Miscellaneous fun expenditures, i.e. gifts, holidays, vacations
Online calculators can help you determine how much to charge based on how many hours you want to work and your business and personal expenses. Once you've figured out this amount, use other resources to gauge whether the amount you've come to is competitive, such as:
Asking colleagues in your industry how much they charge
Searching freelance sites for similar jobs you'd be doing and make note of the pay rates offered
Considering a job offer
When you're considering a job offer for a full-time or contract position, the first step to finding out how much money you should be making is to get a written job description in your hands. From there, you can do your homework on what the going salary/rates are for your job. These free salary resources can help you decide how much money to ask for:
Do the numbers you find with these tools match the job offer? Consider negotiating the offer, even if the numbers match up; it's always worth asking!
Also, keep in mind your entire benefits package when negotiating your salary. Your package could include profit-sharing, bonuses, vacation days, and 401(k) match, all of which affect your take-home pay.
Asking for a raise
If you think you should be making more money in your current job, you may be considering asking for a raise. However, it's important to know your worth before asking for a raise. Make a list of all your accomplishments, certifications, extra hours you put in and the projects you work on to substantiate your request. Better yet, keep a running list of all these so you're always prepared for a conversation.
Performance reviews (if you know you're going to get a good one) and promotions are opportune times to ask for a raise. When you meet with HR or your supervisor, bring examples of your achievements. If you can, quantify them as necessary, for example, "I designed a new checkout flow for the e-commerce site, increasing revenue by $X."
Deciding how much money you should be making as a freelancer or negotiating a salary can be a bit intimidating, but remember that both sides (usually) want to make the relationship work. If you find yourself getting pushback, think about what would make them want to meet you, or at least meet halfway. You'll be able to decide on a rate with some joint problem solving.
______________________________________________________________________________
At WunderLand, we are Talent Acquisition Experts with an in-depth understanding of the market, trends and client landscape. Our insight and market knowledge can help you determine how much money you should be asking for.
Want to learn more about our services?