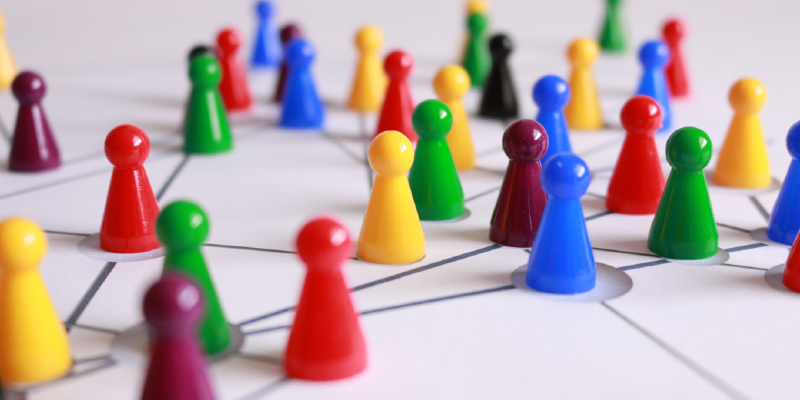 Apple introduced the first-generation iPad and we were all just starting to become addicted to our first iPhones. Myspace was quickly losing membership to Facebook, which was the most popular social media platform. And leading brands were scrambling to develop their first social media plans and policies immediately. The year was 2010, and we had no idea that the word 'influencer' would become a job title or who Alexa was.
The world looks radically different today than it did 10 years ago, and so do our marketing departments. As the pace of disruption and innovation accelerates more every day, modern marketing leadership needs to ensure they are building teams that can move right along with it.
What's the secret to building a marketing team that is designed to capitalize on new technology today while still planning for the next 10 years and beyond? While once "nice-to-haves," we believe there are a few main success factors that will become essential to demonstrating transformative leadership, engaging top talent and delivering extraordinary results.
Tap into your 2010 nostalgia by turning on your favorite season of Mad Men and take a minute to consider whether your team is embracing - or neglecting - these five fundamentals we predict will become key to success.
The marketing department of tomorrow:
Is upskilling: Invests in constant training, learning, and development.
Staying one step ahead of technological change and advancement is a challenge for organizations of all sizes. While new channels and tactics create exciting opportunities from a marketing perspective, they can also create skills gaps within your marketing organization.
So how can companies fill gaps when there is a shortage of talent in these specialized sectors? Upskilling, or the practice of training and developing employees to help them expand upon their skill sets, may be the answer. In addition to helping you meet customers' demands, a growing body of research shows that investing in your employees' ongoing education, training and development improves employee morale and engagement, too.
In July, Amazon pledged to upskill 100,000 U.S. employees for in-demand jobs by 2025. The commitment is designed to pilot, launch and scale training programs to help employees move into highly skilled roles that are central to the company's success. Consider implementing a program like Amazon's that will inspire and encourage your employees to immerse themselves in new learning experiences.
Embraces diversity: Has a global mindset.
If you feel like you finally have a grasp on millennials, don't rest on your laurels. Gen Z will soon outnumber them. Currently classified as the demographic born between 1995 and 2015, they are the most racially and ethnically diverse generation in history. They prioritize diversity more than any other generation before them and are skeptical about companies' commitment to diversity and inclusion. In order to attract and retain them as employees and engage them in their brands, companies will need to make diversity efforts a top priority.
At the same time, technology is enabling companies to become more global. Marketing leaders will need to be culturally attuned and sensitive to the needs of different types of people and workers in a way they never have before.
Is nimble: Is able to respond quickly.
We're living in a time of instant information. Consumers' expectations for immediate responses arguably falls on no one's shoulders more than those of the communications and marketing departments. As new channels emerge, responding thoughtfully and quickly will become increasingly important and labor-intensive.
Eighty percent of customers already expect companies to respond to their social media posts within 24 hours. However, studies show that customers' expectations for social response time are becoming even greater. The teams that are able to act quickly and with few hiccups are the ones that will shine. To increase your marketing department's efficiency and ability to build trust with your audience:
Ensure your team is rallied around a shared vision and goals that guide what you do every day. This is crucial to being able to craft communications that are authentic and in line with your company's tone quickly.

Demonstrate

servant leadership

so members of your team can do what they do best. Hire people you trust, and then trust them to do their jobs.

Value your employees. Studies show that

happiness

fuels performance and productivity. If your employees love your brand,

it will show

.
Exhibits emotional intelligence: Hones soft skills and demonstrates them both internally and externally.
Sir Richard Branson knows a thing or two about marketing. Founder of the Virgin Group, he created one of the world's most admired brands and is the only person ever to build 12 billion-dollar companies in eight different sectors.
So what does he think is the most critical skill set to achieve success? "The most important skills I had to learn to be successful were people skills," he told CNBC Make It.
The World Economic Forum agrees with him. According to its research, complex problem solving, critical thinking and creativity will top the list of the most crucial skills for leaders and may be even more important than hard skills moving forward.
It begs the question: Will Jeff Bezos and leaders like him continue to succeed despite the harsh workplace culture employees say he fosters? In order to thrive as a leader - and prevent big failures that show just how out of touch some marketing teams are (we're looking at you, Pepsi and Kendall Jenner) - make sure you're demonstrating emotional intelligence in your decision making.
Is analytical: Takes a data-driven approach.
Today, if you want to succeed in the field of marketing, having great writing skills is paramount. One day, will the ability to analyze data be as crucial of a skill?
Possibly. Access to data has already transformed our ability to connect with consumers by offering us greater customer, market and industry insights. Regardless of your objective, the best way to create impactful marketing strategies today is to leverage insights from data into your efforts.
But will data become even more essential? More than 40 percent of brands plan to expand their data-driven marketing budgets, and 81 percent of marketers expect the majority of their decisions to be data-driven by 2020. As consumers become increasingly selective about the messaging they pay attention to, marketers will need to create holistic approaches to data research and have the right team in place to harness all of the opportunities it offers.
Do you have some skills gaps in your marketing organization or need help positioning it for success in 2020 and beyond? For more information on how we can help, CONTACT WUNDERLAND GROUP today.
________________________________________________________________________
WUNDERLAND GROUP is a full-service staffing and project studio fully dedicated to helping your creative, digital, and marketing projects succeed. Our experienced team is here and ready to start creating opportunities and connecting creative minds.
Looking for a JOB in our areas of EXPERTISE?
Do you need to HIRE contract or full-time staff right now?
SEND US A MESSAGE and tell us what you're looking for. We'd love to hear from you!