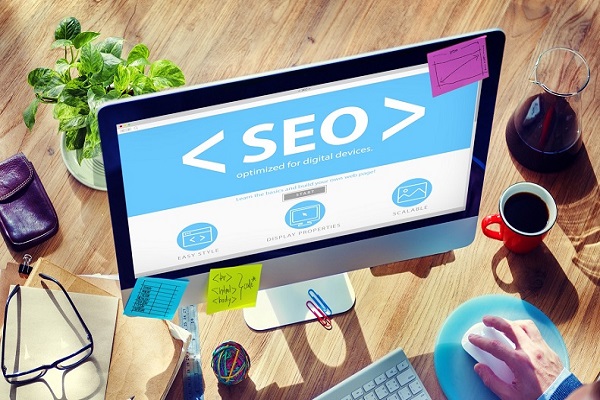 Recently, we were fortunate to share a little lunch and learning with an SEO Expert, Liz Micik. Liz brings over 30 years of marketing experience and is currently on contract through WunderLand working on a complex content migration effort. We sat down with her to learn a little bit about the changing world of Search Engine Optimization!
Pictured above: Liz Micik, SEO Specialist
SEO, SEM, So Many Titles!
Online copywriter titles have evolved just as designer and UI titles have evolved. Common job titles include SEO Specialist, eCopywriter, SEO Copywriter…with so many changing titles it's hard to come up with a clear definition. Typically SEO Analysts are just getting started in their careers. Specialists bring around 3-7 years of experience and SEO Strategists bring over 7 years of experience. During a course of experience, an SEO Specialist may add on managerial responsibility; then they can be called SEO Managers.
What's Changed?
With Google Algorithms changing constantly, writers need be conscious of pitfalls with crafting copy riddled with SEO penalties to ensure their sites are up to par with proper usage of keywords, backlinks, along with "earned and unearned" links writing properly optimized content is more complex than ever! Writers who have posted content for blogs or handled social media updates may feel comfortable labeling themselves SEO Experts but true SEO gurus will totally get it that penguins, pandas, and hummingbirds aren't stray zoo captives but real SEO tools.
Daily Activities
SEO experts focus on making sure that websites can be crawled, are crawled as efficiently as possible. Ensuring the right "metadata" is included such as tags and keywords are located in the right place on your page. Another important facet is content promotion. Beyond "linkbuilding," content promotion has become increasingly important in 2015. With enterprise companies, SEO experts will focus on page load speeds and more technical "behind the scenes" work.
3 Top Candidate Attributes
Candidates in this field must be self-taught and committed to ongoing education! With a field that changes so rapidly, candidates must have the desire to always be learning.
The ability to work with others – this writing isn't done alone. Being able to closely collaborate with an internal team and with other departments including IT or editorial—your role is both educator and facilitator—often you're not doing the actual placement of title tags but working with editorial, content, and technical teams for this implementation.
Someone with a background suited to what needs to be done on the project. For specific projects, clients will be picky however, generalists with strong SEO capabilities will always have an edge in today's market.
Resources
Want more information? Check out http://moz.com/blog