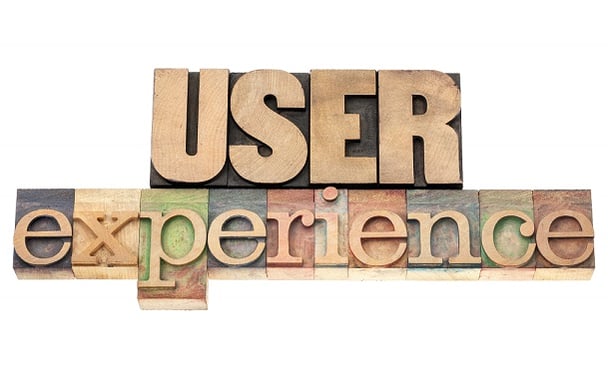 UX (user experience) seems to be a popular buzz term within the technology and design industry, but what is it really? How did it start? Where did it come from? Let's simplify this a bit and go back to the basics.
Think about the last time you booked a hotel for a vacation. What were some of the factors that you considered to help you choose that hotel? What was your first impression when you stepped foot into the lobby for the first time? Did you have to wait in line before you were checked in? How was the layout of the hotel? Were you able to find your room and the hotel's amenities easily? Did the design and cleanliness meet your standards? Did the staff greet you warmly? Would you go back again?
Take a second to think about these answers because your answers are what encompass the UX of that hotel.
Today, UX Design usually refers to a person's experience with a digital product or service. User Experience Design "is the process of enhancing user satisfaction by improving the usability, ease of use, and pleasure provided in the interaction between the user and the product."
In the early 1990's, a gentleman by the name of Donald Norman, Apple's Vice President of the Advanced Technology Group, coined the term UX. According to Donald, "I invented the term because I thought human interface and usability were too narrow. I wanted to cover all aspects of the person's experience with the system including industrial design, graphics, the interface, the physical interaction, and the manual."
UX is an important design principle within the digital community that is constantly evolving along with industry trends. While the term "UX or User Experience" was coined in the early 90's, user experience has roots in human factors and ergonomics. Ergonomics is also known as functional design and takes into account the interaction between a physical product and how people use them. "In essence, it is the study of designing equipment and devices that fit the human body and its cognitive abilities." As you can see, UX Design has taken a principle that was already present in the physical world and brought it to the digital world.
UX Design is here to stay. The next time you're on a website ask yourself this one very important question, "How does this site make me feel as I use it?"
If you're interested in learning more about User Experience Design, you can check out Lynda.com and Skillshare.com for online courses, plus more and more universities are offering a UX curriculum so check them out.
Lynda.com: http://www.lynda.com/search?q=ux+courses
Skillshare.com: http://www.skillshare.com/classes/ux-design
General Assembly: http://generalassemb.ly/learn/user-experience-design
American Graphics Institute: http://www.agitraining.com/ux/classes/chicago
Designation: http://www.designation.io
Starter League: http://www.starterleague.com/classes/ux
ADMCI: http://www.school.admci.org/ux-for-beginners
Udemy: http://www.udemy.com/ultimate-guide-to-ux/
WunderLand recruits and places highly-qualified creative and marketing talent in contract, contract to hire and direct hire positions. We work closely with candidates to understand their skills, personalities and goals, and how those align with a client's objectives, requirements and culture. Our experienced team shares market insights, hiring strategies, and anticipates resource needs, saving our clients time and money. This has earned us extraordinary talent loyalty and exceptional client satisfaction rates. For available jobs, or to register with us, please visit http://www.wunderlandgroup.com/availablejobs/.