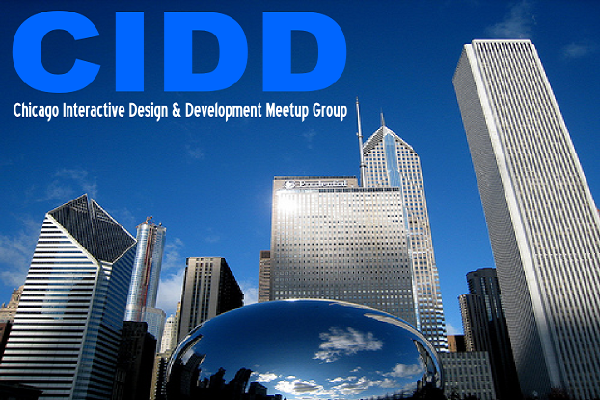 WunderLand was pleased to host the Chicago Interactive Design & Development meetup group (CIDD) on May 13, 2015. This presentation and discussion was on digital accessibility and was given by the organizers of the Chicago Web Accessibility and Inclusive Design meetup group, Dennis Deacon, Elizabeth Carpenter and Andrew Larkin, and hosted at Press Ganey by CIDD member and former presenter, Ryan Dodd.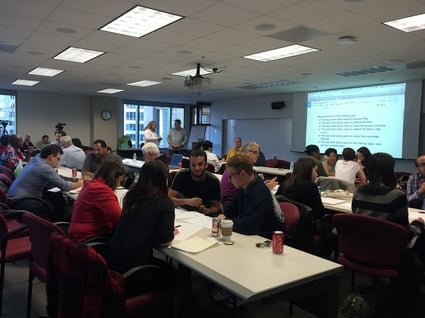 Web professionals laugh when thinking back at how we used to create sites "best viewed" in this or that browser. Yet, have things really changed? Unknowingly, many of us still design and code sites that exclude a large audience, not to mention search engines.
During this interactive and engaging presentation, attendees learned about the importance of integrating accessibility into all aspects of a project's lifecycle, from planning and design to user testing, development and quality assurance.
Presenters Dennis, Elizabeth and Andrew covered the various categories of disabilities (hint: there are more than just blindness). Lastly, attendees were provided actionable information to literally incorporate inclusive design and accessibility immediately into all of their projects.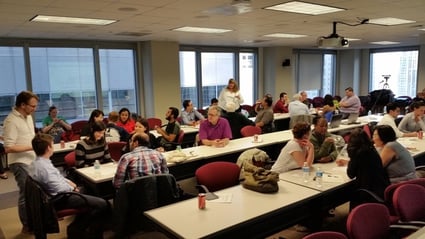 Watch the 60+ minute presentation, follow by a Q&A period, below: