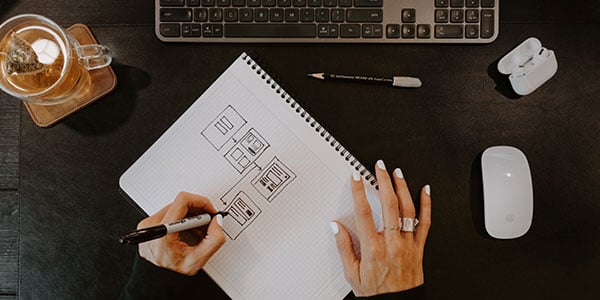 Finding the perfect candidate for any role can be tricky, but this is certainly true when it comes to UX Designers. With the increased demand for UX designers and the complexity of website design and tech, the perfect candidates might seem hard to find.

When everyone is trying to find the ideal fit, here are some steps you can take to help perfect your hiring techniques and land the right person for the job.


Highlight what makes the work unique or interesting.
Many UX Designers will share overlapping skill sets. Instead of leading with a list of skills needed for a project, share what the project is. The more detail on the complexity, overall process and current state of the project will help the candidate self-identity if 1. they are qualified for the role and 2. They would want to work on the project. Make sure to also highlight what the expectation and team role is for the opportunity. Every experience, design and build is different, so share key differentiators of the project so expectations are clear leading into the interview process.

Every designer will be excited about different projects. Some may want bigger tech challenges, while others love the puzzle of the journey and experience. Leading with what the opportunity will help weed out candidates who may not find the work as interesting and thus lack the enthusiasm needed to be successful.


Don't drag out the interview process.
One of the biggest hiring mistakes companies make is having too many interviews. Be thoughtful in your selection and number of interviews. One-two interviews is plenty. Make sure you include the person(s) who will be working closest with or managing the interviewee to ensure there aren't any major personality clashes.

And as the process progresses, share updates! Don't leave candidates hanging and demonstrate that the potential company of employment and coworkers are responsive and clear communicators. Show, don't tell!


Look for vetted candidates.
Not starting from square one can be a huge advantage for companies. Many organizations, like WunderLand, have previously vetted candidates with proven success. Going through a firm can be extremely helpful to cut out the guessing game of "is this person legitimate?".

WunderLand has a proven track record with successfully placing UX and UI designers in various industries. Our clients say our team drives "repeatable talent and culture fits and really helps us dial in our people strategy."

Finding the right people can be tough. We hope these simple steps can help streamline your process. For more information on working with WunderLand, you can contact us today.