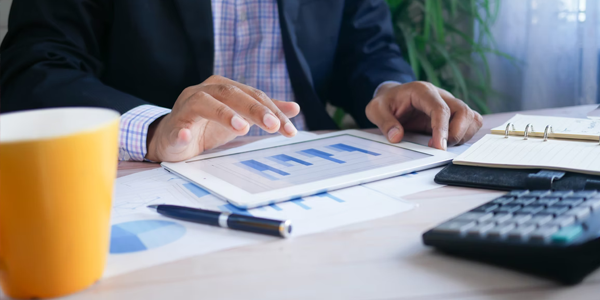 A marketing leader's approach requires constant evolution that matches the advancements in technology and the rapidly changing behaviors of consumers.
Here are three predications for marketing changes in the new year and how we, as marketers, can use these trends to drive successful outcomes.

Prediction #1: Gone are the times of fully in-person or virtual conferences.
In 2021, virtual events were a necessity. During a pandemic, it was the only way to host events safely and as the proverb goes, necessity is the mother of invention. While virtual events weren't "new" per se, conference organizers quickly embraced this somewhat floundering format to potentially preserve their core revenue. It was a lifeline and, as time went on, it became clear that what was once necessity is actually an extremely effective tool in reaching more people, cutting costs and making information more widely available.

Travel time and associated cost was no longer a requirement to tap into the knowledge and content shared at marquee conferences held around the globe. Recorded sessions also made it easier for those with inflexible schedules to watch presentations on demand.

The new challenge for conference planners is to bring the in-person event back while still offering the online-version to maximize both revenue streams and the demands of the consumer. The upside is more revenue streams and maximum exposure for sponsors. The downside is the additional workload to manage both virtual and in-person formats.

Marketing leaders will need to focus on efficient ways to operationalize the production of these events, as well as assemble an agile team to tackle the workload.

Prediction #2: Marketing/sales operations experts will emerge as a critical role.
Experts who harness technology (think CRM and marketing automation), drive project management and have a perspective of both sales and marketing will be in high demand.

It takes a unique individual, who has a strong sense and keen eye for emerging technologies, complex strategy and seamless processes, to deliver a system that unifies organizational marketing and sales needs. When a system captures the entire sales cycle, marketing ROI, channel performance and conversion rates, it can put a business in a prime position to accelerate growth.

These roles will require interaction at the highest levels of an organization to create and utilize platforms that work for all stakeholders. These positions will continue to become critical as companies strive to be lean and efficient.

Marketing leaders should engage the sales leaders and work together in evaluating their teams to determine if a marketing/sales operations expert would add value to the organization.

Prediction #3: Employee Experience and Employment Brand will emerge as key company initiatives.
What was once a "nice to have" is now becoming a necessity. Driven by the mass exodus of employees, turnover and war for talent, candidates are in the driver seat when it comes to employment. This shift in power allows candidates to be more selective about the employer they choose to engage.

Customer experience starts with the employee experience. Regardless of your industry, employee engagement and overall satisfaction are key contributors to driving growth. In fact, according to a survey by Gallup, companies with high employee engagement are 21% more profitable.

It doesn't just end with profit. A positive bottom-line impact is also realized with reduced turnover and valuable long-term experience. Engaged employees tend to stay at companies longer and work harder. And to ensure success, marketers will be tapped to help build dynamic employment brands by applying their expertise through a more focused approach to human resources / people and culture.

Marketing leaders should engage the people leaders in their organization and collaborate on employment branding and employee experience approaches.

While the world of marketing continues to change, the one constant is that marketers will continue to play a critical role in the success of a company.