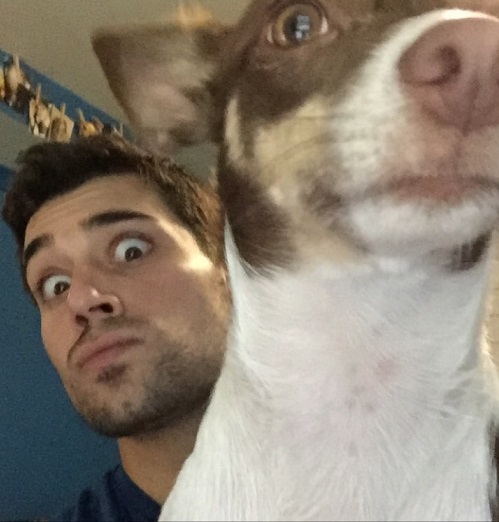 Steve Cosme, Client Engagement Specialist, East Coast
https://www.linkedin.com/in/stephencosme


What's wonderful about working for WunderLand?
Working for WunderLand is great because of the team environment. We are always working together to figure out the best solutions for our clients and talent. If anyone is having trouble with a task there's never any hesitation to ask for help. We all understand that the success of our business does not fall on the shoulders of one individual, but rather the whole team.
Why do you enjoy sales/client service? What drew you to staffing and recruiting?
I enjoy sales because I like being able to help my clients by providing the resources they need to accomplish their goals. An added bonus is being able to work with companies in different industries. This gives me insight into what marketing and creative skills are in demand.
Noticing how quickly the marketing and creative worlds were evolving drew my interest to staffing & recruiting in this niche. Being able to help companies understand these changes and get them the skills they needed was something I knew I could do.
What's your take on the current creative, marketing and digital business landscape?
Currently, I am noticing companies investing in optimizing their customer's online experience. UX, UI and content writers are in heavy demand as marketers are looking to keep their audiences engaged while increasing conversion rates.
What about the creative, marketing and digital job market?
We are certainly in a talent-driven market at the moment. More and more companies are realizing the importance of having a strong digital presence and the valuable information that can be gathered through these channels. There are an abundance of openings and skilled talent are in demand.
What advice do you have for a company that is looking to hire?
If your company does not have an active recruiting team, then partner with an outside staffing/recruiting agency. The market is becoming extremely competitive for these skills and if your only means for sourcing talent is through an online posting, you will be beat by those companies who are direct recruiting.
Why should a client want to work with WunderLand?
Clients want to work with us because we take the time to truly understand their culture and assess their needs. This investment in the front end ensures we find the best fit talent available while also saving time and money.
Life is crazy. What keeps you sane? How do you recharge?
Spending time with my dog (Ziggy) and traveling to concerts with my girlfriend.
If you had no fear & unlimited resources, what would you do with your life?
Travel the world with my family and friends.
Lastly, any quotes, mantras or inspiration for our readers?
"Nothing worth having comes easy." –Anonymous