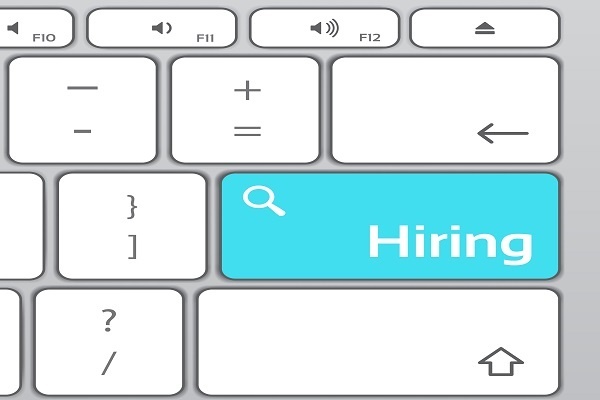 Whether a company needs to fill one position or staff an entire team, partnering with a staffing agency is an efficient way to meet hiring needs. In addition to staffing services, and depending on which staffing agency you choose, the agency may provide workforce business solutions such as recruitment process outsourcing, workforce consulting, and payroll outsourcing.
There are two main reasons that companies choose to partner with a staffing agency to meet their hiring needs: the company is short on time, or it's short on recruiting staff.


Short on Time
Often a position needs to be filled yesterday, but the hiring process, especially one starting from scratch, is time-consuming. Posting the job, drudging through resumes and interviewing a dozen or so candidates can take weeks, sometimes months to complete.
Staffing agencies have a pool of talented candidates ready to hit the ground running, already prequalified and fully-vetted. The agency will present the company with a handful of skilled professionals who fit the bill: people with the experience and talent to do the job, along with the personality and work ethic that align with the company culture. The only item the employer has to complete is choosing which candidate(s) to hire.
If the company becomes a repeat client, subsequent hires may take even less time, as the firm is already familiar with the company culture and the types of employees that would suit its team.


Short on Recruiting Staff
Sometimes a company just doesn't have the human capital available to work on and complete the recruiting and hiring processes. A staffing firm has a team of recruiting consultants, staffing consultants and account managers to work on every aspect of the recruiting and hiring processes that a company would need complete.
Choosing a firm with talent acquisition experts that specialize in the company's industry and understands its competition can help the company meet is business goals.


How to Choose a Staffing Agency
The right staffing agency will deliver the right employees. It is important to partner with an agency that the company can trust, one in which it has confidence that it will keep the company's needs top-of-mind.


Things to consider when choosing a staffing agency:
How does the staffing agency conduct business and manage staff? As the American Staffing Association says, "Remember, first and foremost, staffing firms are employers. Their management practices greatly affect the quality of employees who come into your offices."Take note of how the agency interacts with you in person, over the phone and via email, as well as how employees communicate with each other.Ask about its turnover rate among recruiters, executives and office staff.
How does the agency recruit employees? Some agencies simply post openings on career sites, others are well-connected and tap into their networks to find qualified candidates. Agencies that go beyond career sites are more likely to discover the candidates that would be best for your team.
How competitive is the agency's benefits package for temporary and contract employees? An attractive package will attract the type of candidate you want working at your company.
What is the agency's pre-qualification and training process like? Some firms offer background checks and drugs tests. Some will train employees in industry-specific software to ensure their skills are up to par.
How familiar is the agency with your industry? An agency that understands your industry and your competition will find employees that will help you meet your business goals. Moreover, a firm that provides market insights and intelligence helps keep its clients ahead of the curve.
Does the staffing agency understand your company culture? An agency should visit your offices to get an idea of how employees work, communicate, dress, and conduct themselves in the office setting. Doing so will help the firm choose candidates that will fit in with your company culture.
What is the firm's fee structure?
Bottom line: a firm that understands your goals, company culture and whose recruiting processes are top-notch will provide you with the quality of hire that will help you meet your business goals.

______________________________________________________________________________

WunderLand is a team of Talent Acquisition Experts who connect companies with in-demand digital, marketing and creative talent. We'll send you a handful of skilled professionals who fit the bill: people with the experience and talent to do the job, along with the personality and work ethic that align with your company culture. All you're left with is the choice of which person, or people, to hire! Contact us today to learn more about how WunderLand can help you meet your hiring needs.
Want to learn more about our services?