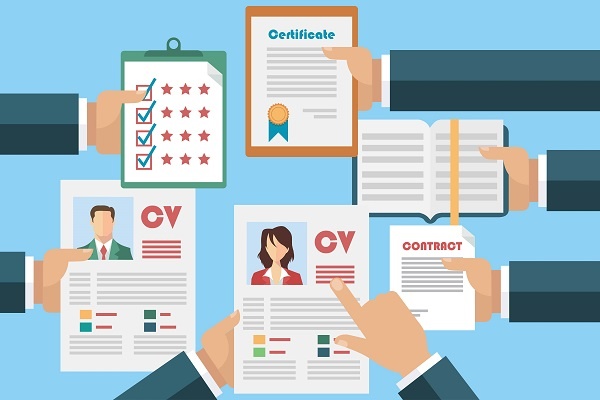 You passed the phone screen and now you've been invited for an in-person interview – congrats! Now what? Some people find in-person interviews to be intimidating, but they don't have to be. The right preparation can help calm nerves and help you put your best foot forward.


A Few Days Before the Interview
Do your research.

Check out the interviewers on LinkedIn to get an idea of their career paths. Stay away from getting too personal. You don't need to know about their families to get the job.
Get up-to-date on company news. Look at its press page online and do a Google News search to learn about past and present news.
Get familiar with the company's mission and values. Understanding what the company stands for can give you an idea of where it's headed and how it plans to get there.
Understand the role of the department. What part does the department you're interviewing for play in the bigger picture?
Check out the company's social media profiles. Sites like Facebook, Twitter, LinkedIn and Glassdoor will give you a feel for the company's brand, culture, news and what it's like to work there.

Understand the position. What are some of the things you like most about the position? What will you bring to the role?
Practice answering common interview questions.
Get your portfolio ready. Ensure your portfolio presentation is neat, tidy, and professional.
Plan out your travel route, or better yet, do a practice run to get an idea of the traffic or public transportation schedules.


Day Before the Interview
Lay out your outfit. Not sure what to wear? Err on the side of conservative, which will help you avoid looking too casual. Your pre-interview research will help you determine the company culture and get an idea of the dress code. You can also check out this guide from ZipRecuiter.
Write out your questions for the interviewers.
Pack. In a business tote or portfolio, include:

Business cards
Copies of your resume, enough for each interviewer and yourself, plus a couple extras
Examples of your work (if applicable)


Day of the Interview
Eat. This seems like a no-brainer, but with all the nerves you may be experiencing, you could forget to eat! A growling stomach during an interview would be a distraction for both you and the interviewer, so try to eat a little something before heading out.
Arrive 10 minutes early. Arriving with too much time to spare can have you looking eager, but you also don't want to be rushing through the door at the last minute. Ten minutes is the sweet spot.
Breathe! While waiting for your interview to begin, take some deep breaths to calm any nerves.
Finally, relax, you got this—and remember, we here at WunderLand are with you each step of the way!
______________________________________________________________________________
WunderLand is a team of Talent Acquisition Experts who connect companies with in-demand digital, marketing and creative talent. When working with WunderLand, candidates get one-on-one interview preparation to help them put their best foot forward in an interview. For available jobs, to register with us or for more information about WunderLand, please visit www.wunderlandgroup.com.
Are you looking for a job?
We can help!