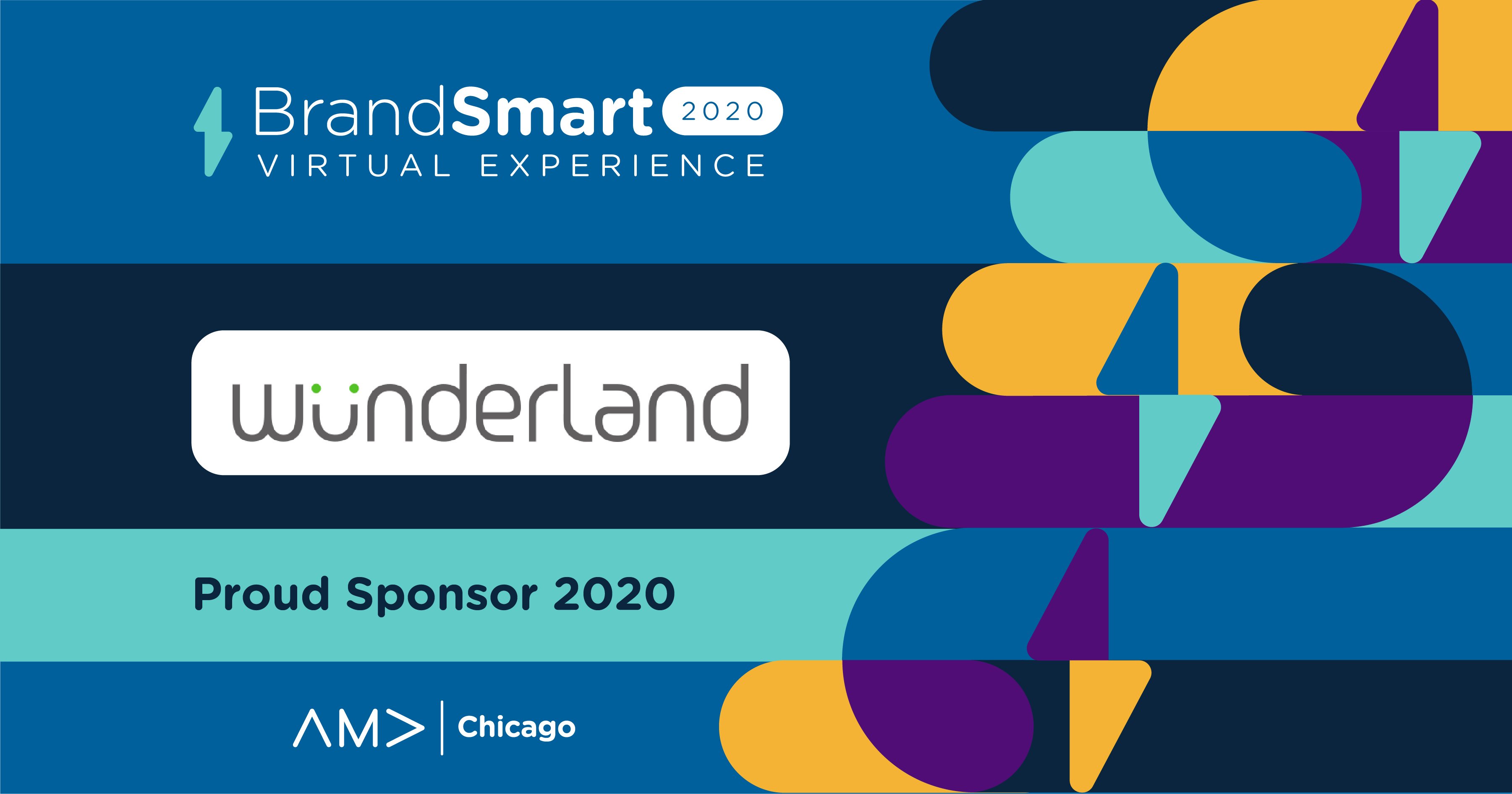 WunderLand is proud to have sponsored AMA Chicago's recent BrandSmart conference. BrandSmart is "the longest running brand marketing conference in the country, bringing together noteworthy industry speakers, marketing decision-makers, and future-forward brand associates looking to share proven tools, strategies and stories." Today we're sharing our takeaways on the key theme in all of this year's keynote presentations: "reimagining." "Reimagining" is one of 2020's landmark words in more ways than one. The pandemic is forcing us reimagine everything from school to sports to shopping … and everything in between. As we discussed in our last WunderBlog, marketing is also being reimagined and each BrandSmart keynote speaker touched on this concept in different ways.
The opening keynote gave us Erik Vaveris, VP of Global Marketing at Shure. Founded in 1925, Shure sets the "worldwide industry standard" for microphones and audio electronics. Mr. Vaveris shared Shure's re-branding journey and gave us tremendous insight not only about their re-brand but more importantly, about their entire company re-imagining how they view themselves. The presentation illustrated how an establish brand can build on their core vales while unleashing passion and energy, making sure their legendary history powers their future. The Shure story encompassed everything from CEO buy-in to establishing new brand guidelines and photography styles. This was a textbook example of a company reimagining who they are at the core, which then fuels brand strength.
The next keynote was expertly presented by Erich Joachimsthaler, PhD Founder & CEO of Vivaldi. Erich shared a compelling call for marketers to move towards a new era of branding, the "Era of Shared Value." We're now all connected; we no longer need to dial-in to connect to the Internet, we're "always on." His challenge to the audience is: now that our society is so connected, marketers need to shift their approach to leverage that connectivity. He gave an excellent healthcare-related example of the Shared Value Model, where customers become part of your value creation through leveraging interaction fields. This transcends the usual focus on customer experience to making customers truly part of what you offer. The Shared Value perspective gives marketers a whole new way to reimagine brands and customer relationships.
The first keynote on Day 2 was with Tonise Paul, Chairwoman of Energy BBDO. Ms. Paul encouraged us to reimagine our brands by reverting to 5 "timeless fundamentals." Her thought-provoking session started with stating that "our current focus on short-term results, cost cutting, and efficiency has come at the expense of effectiveness." Her fundamentals included committing to total brand growth, leveraging your distinctive meaning, unleashing the power of creativity and emotion, innovating the customer experience, and using data to fuel insights. Her presentation was rich with practical examples of companies who are successfully reimagining their brands and thus, achieving excellent business results.
The final keynote, "Beyond the Black Box" was delivered by Akilah Cadet, DHSc, MPH Founder and Executive Coach of Change Cadet. This session was timely given the current and important focus on systemic racism in the U.S. Akilah thoughtfully shared insight on privilege and she effectively challenged us to "move beyond the black box." She then linked racism to branding and shared several case studies to illustrate her point, showing that marketers have power to impact the systemic and institutional issues in our society. She ended with a powerful call that privilege + power can equal a change for good. This session embodied the very meaning of reimagining: looking at things in a different way and impacting change for the future not just for brands, but for humanity.
Thank you to the AMA Chicago Chapter for not letting COVID derail BrandSmart! The virtualization of this year's conference gave us all the opportunity to learn, grow, network, and be better marketers … and to reimagine our thinking about not only marketing but about the world as a whole.