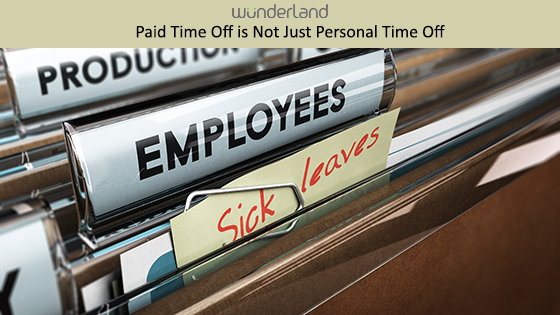 Cook County recently passed a Paid Sick Leave Ordinance which is resulting in Human Resources headaches across the area. This new ordinance is creating a trend to offer employees two Paid Time Off categories, one for personal PTO and one for sick time. This change is taking place throughout the country. States including California, Connecticut, Oregon, and New York have implemented paid sick leave as an additional PTO bucket and as of July 1, 2017, Cook County joined the initiative here in Illinois.
Most folks I've spoken with both on the candidate and hiring manager side are not aware of this new policy…so let's cover the basics:
Timeframe: This policy was enacted on July 1, 2017.
Who is Covered? Employees who work at least 80 hours in a 120 day timeframe within a Cook County municipality that has not lawfully opted out of this policy are covered in the Cook County Sick Leave Ordinance. Independent contractors are not covered. However, over 100 municipalities have opted out of Cook County's Paid Leave Ordinance. So what does that mean for folks working in these municipalities? Large, bustling suburbs with sprawling business parks including Arlington Heights, Schaumburg, and Rolling Meadows are included on the opt-out list. What happens to those folks working in these towns? If they are contractors through WunderLand or through our parent organization, Advanced Group, they will still receive the paid sick leave policy as we are honoring Cook County's paid leave policy to all of our contractors throughout Cook County, despite what municipality they are working in. Advanced Group's Human Resources Business Partner Kristi Forsch shared with me some reasons why Advanced Group is honoring Cook County's newest ordinance. According to Kristi, "We thought that it was important to follow the spirit of the law to grant our talent opportunities to earn sick time working in Cook County, even if the municipality they are working in has opted out. As the municipalities come around to the ordinance we offer compliance to our clients from the beginning."
How is Paid Leave Calculated? Under the new ordinance, for every 40 hours an employee works he or she accrues one hour of paid sick leave capped at 40 hours per 12-month calendar period. At the end of the calendar year, employees may roll over up to 20 hours of unused paid sick leave. There are two methods of awarding paid sick leave—accruing the time over the calendar year OR employers may frontload earned sick time and award it all at the start of the year. If employers opt for the frontload method, employers must award the maximum amount of earned sick leave that employees could have accrued that year and are permitted to cap it at 40 hours.
Sick Leave Coverage: Employers may request employees notify them of a medical absence up to 7 days in advance if reasonable. Say you, the employee, know that you'll be having a quick outpatient procedure in 2 weeks. You would notify your manager of your upcoming absence. If you are medically unable to provide notice to your organization you are still protected and paid. Under the policy, employers cannot require you to find a back-up and must pay you for your medical absence or sick time. Employees can use this time if you (or a family member) become sick, injured, or are seeking preventative medical treatment. Employees won't need a sick note from a doctor unless that person has been gone for over three days. However, please consider this important note: employers can't require the documentation to specifically state the nature of the illness.
Paid Leave is included in the employee's pay in the next regular payroll period.
Human Resources Complexities:
It's presumed that organizations with a payroll will have a recordkeeping system in place to store employee information and the hours worked each week. With this presumption, it's expected that absences be tracked and noted. This is potential litigation exposure; an inability to produce these records may result in negative assumptions against the employer.
Backend payroll systems need to prove and document that employees are accruing time toward sick time that may or may not be used.
Now is the time to revise and review your PTO policies to ensure compliance. The prediction is that Cook County will take action against municipalities who have opted out so full compliance may be forthcoming in the future.
Confused about the specifics? You can read more about compliance, notification requirements, payout after employment separation, and more here.