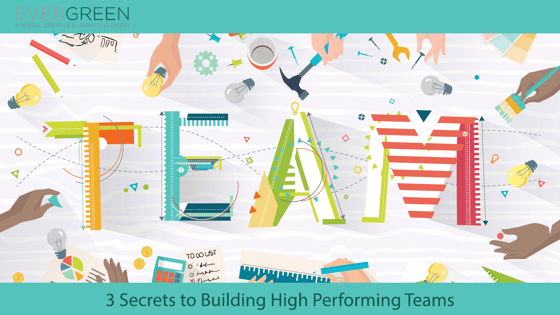 Welcome to EVERGREEN on The WunderBlog, our bimonthly creative industry update. We collected our favorite articles from the WunderBlog and around the web to help you stay up to date on the latest digital, creative, and marketing trends. Enjoy this week's issue: Why is Digital Marketing the Next Big Career Opportunity?
Not subscribed to receive our EVERGREEN digest? Click here to have EVERGREEN delivered directly to your inbox.
3 Secrets to Building High Performing Teams
Whether you're scaling a large organization or building a new company, hiring and retaining top talent and building a high performing team is absolutely key. In fact, there is no bigger factor in driving a company's long-term growth and success.
Exploring Virtual Reality at the CIDD Meetup
If someone hands you two cans of spray paint—and those cans hold an infinite array of colors, shapes, and textures—and grants you permission to graffiti an entire cityscape wall…what would you create?
The 5 biggest myths about stock imagery in design
The words 'stock imagery' bring to mind cliches such as 'Woman on telephone in call centre,' 'People shaking hands' and 'Man with furrowed brow in front of laptop.' But is that all that stock libraries have to offer? But while the issue is still being debated, you'll want to be prepared with an answer.
Employers: This may be why it's so hard to find good people.
Are you an employer who complains about how hard it is to find good people? Outdated, incorrect or incomplete job postings might be the culprit.
How to Follow Up After Submitting Your Resume
Following up after submitting your resume is a crucial part of the job search process. Your ultimate goal, of course, is to get an interview. Not only does following up show that you are proactive and interested in the position, but it may also help bring your resume to the top of the pile. Here are some tips on how to effectively follow up.
Click here to subscribe to EVERGREEN!