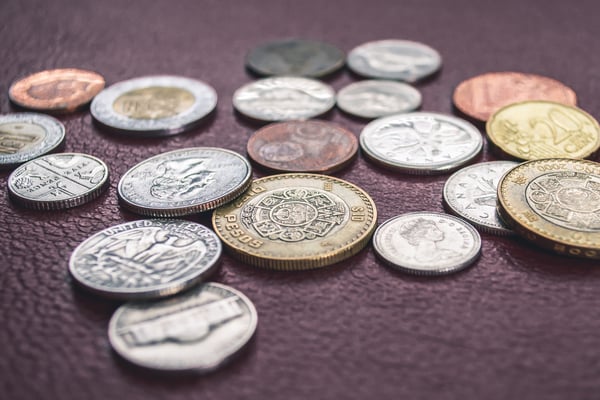 Recently, a group of well-known publications (Fortune, Essence, and People in Español) teamed up with Great Place to Work to release their first "50 Best Workplaces for Diversity" report, bringing more attention to the topic of diversity and inclusion. The report is a 'best of' list based on surveys completed by 128,000 women and nearly 70,000 minorities employed at 630 Great Place to Work reviewed companies (see their methodology and a full list of the results here).
The purpose of the report is to showcase companies who have made creating a culture of inclusiveness a priority. As Essence President Michelle Ebanks explains, "diversity is more than checking a box, it is a culture of inclusion. Good ideas can come from everywhere. Valuing diversity within the workplace better equips businesses to value diverse consumers, which directly translates to bottom line results."
This sentiment made us wonder, what is it about diversity in hiring and committing to a culture of diversity and inclusion that impacts a company's bottom line?
One important answer: employee engagement.
Employee Engagement and The Bottom Line
Employee engagement (or lack thereof) has a major impact on company success. As recently as February 2017, Gallup estimated that 70% of U.S. workers is not engaged at work, which ends up costing companies $450 billion to $550 billion per year!
Conversely, the benefits of an engaged workforce include:
22% higher profitability
21% higher productivity
10% higher customer engagement
25%-60% lower turnover
37% lower absenteeism
(source: Inc.com)
With impressive numbers like these, it is no wonder that organizations are thinking seriously about employee engagement, but how does diversity and a culture of inclusion impact employee engagement, and therefore the bottom line?
Connecting Diversity, Inclusion, and Employee Engagement
Employee engagement has enjoyed much attention over the last few years, but diversity and inclusion have only recently re-emerged as important issues. A recent report from Deloitte revealed that in a list of 12 talent management trends, diversity and inclusion ranked last in perceived urgency, while retention and engagement ranked second, behind leadership. That's quite the difference, especially when considering that employee engagement much more closely related to diversity and inclusion than one might think.
In her article, "Diversity and Inclusion Drive Employee Engagement," Dr. Rohini Anand writes:
"Research has shown that companies who disregard diversity as a component of their business strategy have a higher percentage of disengaged workers. Organizations that effectively capitalize on the strengths of all employees and leverage their differences and unique values have the most engaged employees."
There are four key ways in which diversity and inclusion impact employee engagement.
Recruiting
Increasing employee referrals is a top talent acquisition tactic that frequently provides the best hires. By not focusing on diversity and inclusion, employers limit the groups they interact with and therefore limit their talent sources. In doing so, companies also reduce their connection to communities and employees, causing disengagement.
However, expressing diversity in the hiring process can help attract talent that might otherwise feel uncertain about inclusiveness or cultural fit. Assuring top talent that they will be respected in your organization is necessary, and otherwise may be a deal-breaker. This will become even apparent as the economy continues to grow and we inch closer to a state of "full employment" and talent has more choice.
Download: "The Talent Shortage is Real. Maintain a High Performing Marketing Team and Combat the Talent Shortage"
Internal Networking
Participation in diversity and inclusion programs, like business resource groups, helps to build strong internal networks that transcend organizational hierarchy, division silos, and other barriers to communication. Providing opportunities to form these relationships allows employees to feel more connected to their organizations, helping to increase engagement and lower voluntary turnover.
Diversity of Thought
A company that is focused on diversity and inclusion also tends to create a culture of respect. A culture of respect is integral to the sharing of ideas, the understanding of cultural perspectives, and innovation. In fact, many job listings and diversity initiatives are now referred to as "diversity and innovation" positions or programs. Employees are more engaged when their thoughts and ideas are respected. They feel more connected to the company mission and can see the impact their presence has within the organization. As a value-add, having a variety of perspectives and viewpoints is critical to solving new and rapidly developing business problems in all types of industries.
Retention
Simply put, companies with diversity initiatives are more engaged, and engaged employees stay longer.
There are many ways to include diversity and inclusion initiatives in your organization. Whether it is developing resource groups, mentoring programs, or diversity in suppliers, these programs can help keep your employees present, happy, and engaged.
Download: THE TALENT SHORTAGE IS REAL. MAINTAIN A HIGH PERFORMING MARKETING TEAM AND COMBAT THE TALENT SHORTAGE