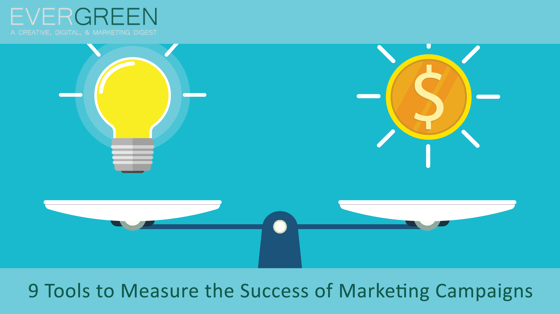 Welcome to EVERGREEN on The WunderBlog, our bimonthly creative industry update. We collected our favorite articles from the WunderBlog and around the web to help you stay up to date on the latest creative, digital, and marketing trends. Enjoy this week's issue: 9 Tools to Measure the Success of Marketing Campaigns.
Not subscribed to receive our EVERGREEN digest? Click here to have EVERGREEN delivered directly to your inbox.
9 Tools to Measure the Success of Marketing Campaigns
40% of marketers say proving the return on investment (ROI) of their marketing activities is their top marketing challenge. But no matter what size your business is, measurement is crucial to establishing how your marketing can help you reach your business goals. The good news is, there are plenty of free and paid online tools that can track your digital marketing.
When Hiring Contractors Defend Against Co-Employment Risk
Sharing employee responsibilities can become a challenge when using temporary or contract employees. Mismanagement creates a co-employment situation, which then creates co-employment liability and risk. There are five fundamental things employers can do to keep the employer relationship clear and thus, reduce the risk associated with co-employment.
How to Find All Your Branded Keywords in Seconds
Most companies already rank #1 for their brand name, so there isn't much to worry about. That's why SEOs are so obsessed with the non-branded key phrases. But there are three types of key phrases and the branded phrase is one of the big ones.
Unlocking the Next Wave of Growth By Unifying Creativity and Analytics
Companies that harness creativity and data in tandem have growth rates twice as high as companies that don't. Here's how they do it.
Be 35% Better
Leaving a job to start another gives you the chance to redefine yourself. Negotiating that pay bump isn't just about adding to your take-home pay. Think about translating that bump into creating a more enhanced version of you.
Click here to subscribe to EVERGREEN!