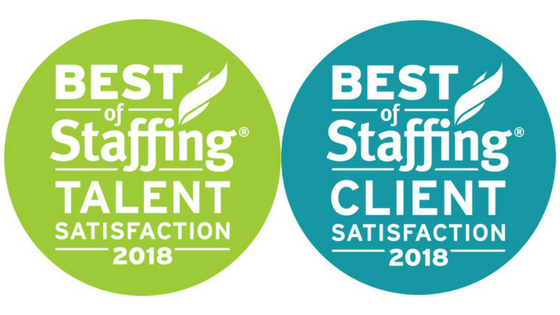 Award earned by less than two percent of all staffing agencies in the U.S. and Canada
CHICAGO, IL – FEBRUARY 15, 2018 – WunderLand Group, a talent acquisition firm providing creative, digital, and marketing expertise, has been recognized by Inavero, earning the Best of Staffing® Client and Talent Awards for the third consecutive year. Best of Staffing winners are proven industry leaders in service quality based solely on the ratings given to them by their clients and the consultants they've helped place.
Inavero utilizes Net Promoter Score (NPS)-based surveys. A Net Promoter Score (NPS) is a simple metric based on a question that asks how likely a person is to recommend a company. WunderLand Group received a client NPS of 77.1% and talent NPS of 65.3%, compared to the industry average of 9% and 21%, respectively.
"I am thrilled that WunderLand Group was named a Best of Staffing company again this year," said Jon Jelinek, President of WunderLand Group. "Being recognized on this list demonstrates our ongoing commitment to providing excellent service to our clients and consultants."
"With a tight labor market and growing economy, finding the right recruiting partners is critical to success," said Inavero's CEO Eric Gregg. "Best of Staffing winners provide consistently remarkable service to their clients and job candidates, and I couldn't be more proud to feature them on BestofStaffing.com."
About WunderLand Group
WunderLand Group is the destination for creative, digital, and marketing talent, providing companies with in-demand, highly-qualified talent for contract and full-time positions. The industry has verified WunderLand Group's reputation for loyalty and quality through numerous awards and recognitions, most recently the Best of Staffing® Client Award and Talent Award. WunderLand Group services clients in Chicago, San Francisco, Seattle, Connecticut, New York, New Jersey, Rhode Island, and Boston. WunderLand Group is part of the Advanced Group, a talent acquisition and management, consulting, outsourcing, and professional services organization. For more information, visit www.wunderlandgroup.com.