Is there any value in marketing to former customers? If they left in the first place, is there any way to win them back?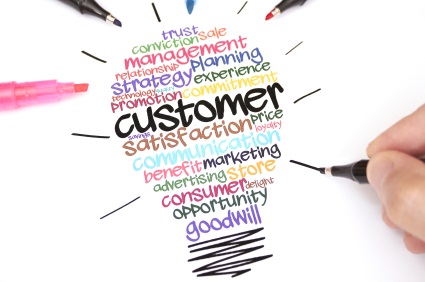 When every customer is important, the answer is "yes." However, marketing the second time around may be a little different than how you would approach new customers. After all, these people know both the good and the bad about you.
Marketing to Former, Satisfied Customers
Not all customers are "former" because they were unhappy with your service. You may have met their needs at the time, and they no longer required your services.
So now your task is to remind them that you are still around and that you have other services they may be able to use.
For instance, a painting company may not be the first place you would go for cabinetry. But if you provide both services, you need to make your clients aware of the fact.
Marketing to Unhappy Customers
If your customer left because he or she was unhappy with some aspect of your service, all is not lost.
It may depend on how long they were a customer and what went wrong. It also depends on how good of a customer they were before the incident to determine if it is even worth your time.
If you decide they are worth pursuing, you need a plan of action.
First, you will have to acknowledge and deal with the issue that caused them to leave your company. You may even need to find a way to fix the problem even though it is in the past.
You will also need to make sure the same issue never happens again and let them know how they can be confident of better results in the future. You'll also want to provide exemplary service in every area to erase the bad memory.
Planning Your Marketing Strategy
Not all former customers will be worth the effort, but some are valuable enough for the extra work.
You need to decide which ones fall into the latter category. Make a list and decide how you will contact them.
You may send them an email, but many of them will warrant a phone call or even dropping by in person if they are local. Make an appointment so that you are assured of their uninterrupted time.
Have a purpose for the contact. It may be just to say "Hi" and remind them you are still around.
You may have expanded your services or changed your look or location. Whatever the reason, know why you are contacting them and what you will say.
Also, make sure they know you remember them and aren't just contacting another name on your list. You may want to bring up something special about working with them or mention the service you provided for them.
It's often said that keeping customers is more important than finding new ones. Bringing back old customers is also worth the effort and can be repaid many times.
About the Author: Joyce Morse is an author who writes on a variety of topics, including SEO and Bob Parsons GoDaddy.