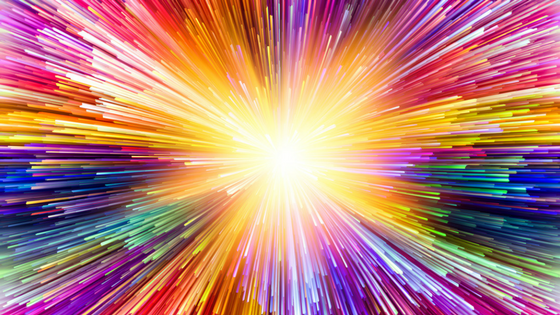 Portfolio Perfection Series:
How to Make Your Visual Designer Portfolio Stand Out
When it comes to showing off your work to potential employers, those who work in visual fields in marketing have to convey a lot of details in a small space. It's important to present your work with as much clarity as possible, and to inspire that next step — the in-person interview and eventual hiring for a gig.
What Every Profile Needs
There are some commonalities to all great online portfolios that make them ultimately the most informative and helpful to potential clients or employers. In short, your portfolio must be heavy on the "show", and light on the "tell". There are three areas you need to focus on: What you can do, what you've done, how to contact you.
Show What You Can Do
Show a range of samples of work: style, medium, tone, industry, etc. this can be selections from your professional work or demonstrations of your non-professional or non-paid work that showcases your capabilities and skills.
Provide Client Samples of What You've Done
Do you have a campaign or series of works you did for one project? Show clients what they can expect as a deliverable package from you. What's the scope of the work you can do? Show it.
Don't Forget... Who You Are and How to Contact You
Your work will speak for itself but it doesn't hurt to provide a brief bio. Also make your resume available for download, but most importantly make it easy to contact you.
You Can Also Include:
Referrals/Testimonials
Discussion of projects or companies you aspire to work with
Certifications and badges for skills you've mastered (keep them up to date!)
Stories about projects to give context to a final product
Links to your blog that offers your own personal industry insights
Something else that's awesome
Graphic Designer Portfolio Examples:
Beautiful and interesting, graphic designer portfolios are as varied as the stars in the sky. Apply your own style and showcase your best projects, real (and imagined if you like), to potential employers.
Haley Koehn – Builds her portfolio site like a wonderful glimpse into someone's box of treasures. The examples are fun, beautiful, and totally clickable.
Arturo Wibawa – Not just finished projects, Arturo likes to show you behind-the-scenes of his work with examples that include wire frames, case studies, fonts, color schemes and more.
Jesse Willmon – Jesse's site is playful, while still using small blurbs under projects to give basic information on each example. It's easy to skim and get a feel for Jesse's work style!
UX Designer Portfolio Examples:
Your web portfolio should show great usability, since that's your bag. UX designers often showcase great interactions, but also should use their expertise in storytelling to share tales of past projects. Read our post on what UX designers do, for more information.
Alexsander Barhon – Alexsander's Dribble website combines a portfolio site with a social following on Behance as well as LinkedIn. Don't feel like you have to reinvent the wheel with a new website if you don't' want one, but instead nurture a natural fan following from other designers who like your work.
Eva-Lotta Lamm – Does a wonderful job of showing you how it's done from start to finish with her portfolio.
Melanie Daveid– About? Check. Work examples? Check. Contact info? Check. Melanie hits the nail on the head with a simple (but lovely) website to show off her work.
Front End Developer Portfolio Examples:
Designers and developers are often judged very strongly by the state of their online portfolio, afterall, it's the medium they work in every day. If your website/portfolio is too old, it will appear outdated to an industry that strives to be cutting edge. You may want to design your portfolio for ease of updating and changing so that it can grow as your skills change, without waiting for all that free time that will rarely appear for a major site overhaul.
Matt Farley – He's Matt and he designs and builds corporate websites, user interfaces, web applications, and more. It's very clear what he does from this website.
Ian Lunn – Ian separates out his website so you can easily find what you're looking for, whether it's examples of his work, testimonials, or an easy "Hire Ian" link.
Amanda Conrad – With clean and clear design, Amanda displays what she's done, how she could bring her varied skills to you, and quick case studies showcasing projects she handled from start to finish.
Production Artist Portfolio Examples:
Production artists are often tasked with making real what a graphic designer creates. ­— whether it's a print or digital product. They can work along with a design team, often as the last point person before a project goes live. They also make sure that a project meets a client's specifications and expectations, so really they can be the fall guy if a project goes badly. When you have a big success as a production artist, it's great to show it off on your online portfolio and explain in-depth the story behind the project at hand, since you would have had to know all that information to make it work. So get going telling your story, like some of these interesting production artist portfolio examples:
Mark Ward - Uses an easily updatable Google doc to keep his 50+ page portfolio online. There are available presentations you can play, and a lot to explore.
Amy Kue-Vue – Shows off her illustration and lettering skills on a simple, but effective online portfolio site.
Wear more than one hat? Showcase them all!
If you're a designer and developer and illustrator (and, and and) try to keep it clear on your portfolio site what's what. You can do this visually for ease of navigation. Keep in mind a potential employer could only spend a few seconds looking at your web portfolio home page. They don't have a lot of time to waste finding everything you've tucked away.
Make navigation as easy and straight forward as these site examples:
Adham Dannway – Literally split down the middle, Adham makes it clear he has several different aspects of his professional skills.
Robby Leonardi – Robby not only makes his online portfolio website fun, but explains how he did it in an interactive tutorial.
Want to get an honest opinion of how effective your portfolio website is (or isn't)? Talk to a WunderLand Staffing professional today for a free personal assessment!
Looking for your next digital design opportunity? WunderLand is the destination for creative, digital, and marketing talent. Search available jobs!