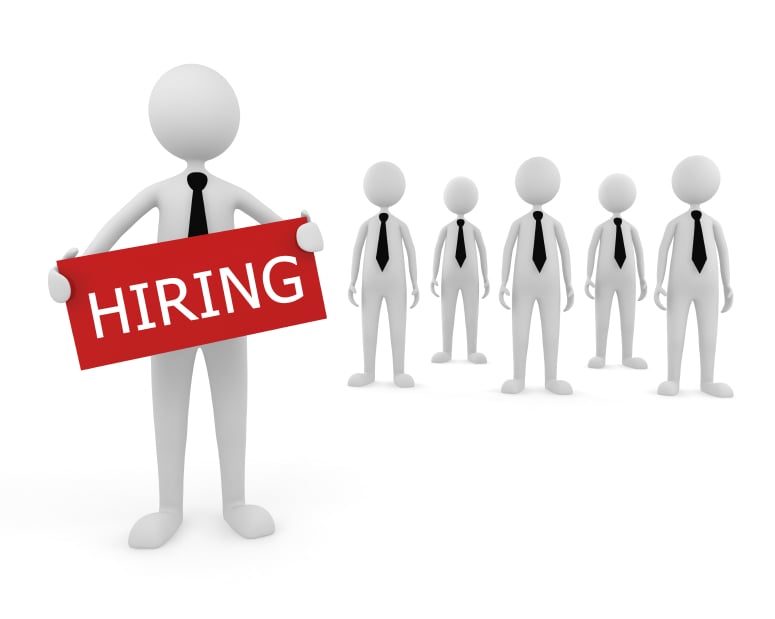 Good news—your company's growing. Bad news—you need to staff up, and good employees are hard to find. Where do you look?
These days, companies hire employees through four main channels—referrals, job boards, social media and staffing agencies. Each has its pros and cons, but you can usually combine one or more to find the perfect employees.
1. Referrals
For as long as businesses have had employees, they've preferred to hire people they know. It's human nature. You're simply more confident that someone you already know—or someone introduced to you by someone you know—will be a better fit than a complete stranger.
That's why so many companies promote from within, and why networking is so important for anyone in a hiring position.
Pros: You or someone you trust has worked with this person, so you have a more accurate idea of the value they'll bring to the job.
Cons: Personal connections are great for hiring one employee, but not if you need 200.
2. Job boards
The classified ads of the 20th century have given way to the online job boards of the 21st. Sites like Monster, Indeed and CareerBuilder boast millions of registered jobseekers, and most companies have internal job boards as well.
Pros: Quantity. If you have a lot of jobs to fill—or if you want a large pool of candidates for a single job—a job board listing brings in applications by the truckful.
Cons: Quantity. You can find yourself buried in resumes for people who really don't fit. Plus, if you're posting on an external job site, each listing can cost hundreds of dollars.
3. Social media
Every day, literally billions of people visit social websites like Facebook, YouTube and Twitter, plus another 200 million more on the business networking site LinkedIn. So it just makes sense for companies to promote and advertise their jobs there.
But companies do more than promote jobs online—they screen candidates by examining their online activity. A Facebook profile can tell you more than a resume!
Pros: You'll reach a lot of potential jobseekers for a relatively small investment, and your connections with them can be engaging and interactive.
Cons: All that engagement and interaction takes time—responding to Tweets and Facebook posts all day can turn into a full-time job!
4. Staffing agencies
Nearly 3 million people are employed by US staffing agencies like WunderLand every day. Most are temporary workers, but many of them work in temp-to-hire situations, where employers can get a first-hand look at their capabilities.
Staffing companies act as recruiters, too, finding candidates for jobs that might otherwise take a company weeks or months to fill.
Pros: When you need scheduling flexibility or specialized talent, a staffing agency will find you the right employees fast, saving you time and resources for more productive activities.
Cons: Fees. But when you weigh the time and effort you save, your return on that investment is a major positive for your company's bottom line.
You can find employees other ways, too—job fairs, colleges, even charity events. But these four channels remain the most popular, most productive ways for companies to find the employees they need.