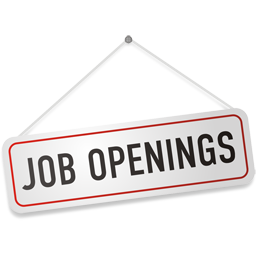 Hiring might be the most important role in human resources, and for any company in general. It's definitely the most challenging.
Why?
Humans. Other departments manage inanimate resources like money, products, materials and data, but humans are different. They're emotional. They require special handling. They change their minds. And no two are ever alike.
Yet no business can function without them. That's why so many HR pros and hiring managers hire staffing firms and employment agencies like WunderLand. In fact, nearly 3 million people are employed by U.S. staffing agencies every business day, and up to 90% of companies have used an employment agency.
We give hiring managers four advantages they don't have on their own:
1. Flexible Workers
The 40-hour work week—9-to-5, Monday through Friday—is so last millennium. Employees want flexible schedules. And businesses want workers when they truly need them—without having to pay them when they don't.
Whether they're replacing one person on family leave, staffing an entire department for a seasonal or short-term project, adding critical staff to a start-up, or they can't hire full-time workers due to a hiring freeze, businesses' need for temporary help is greater than ever. But hiring that temporary help themselves—finding qualified people willing to work when and where needed—would require disproportionate time and manpower, and most HR managers or corporate recruiters just don't have that.
But they don't need to when staffing firms already have the people they need!
2. Specialized Knowledge
Not every company is great at hiring for every kind of job. A software company might be great at hiring developers, but what if they need a social media coordinator?
Or, what if they need a marketing manager who's bilingual, social media savvy, and willing to work on a temporary-to-permanent (contract-to-hire) basis?
They can go through the usual drill—listing the opening, working their networks, reviewing hundreds of resumes and interviewing candidates—and still not find the exact person they need. Meanwhile, they'll have wasted hundreds of hours and several bottles of Tums.
Or, they can call a staffing agency like WunderLand. We've already screened hundreds of job seekers and can generally present two or three ideal candidates within a day or two.
3. Time Savings
American companies can take months to fill a job opening. That's lost production every time they need to replace someone—and with highly specialized positions, you can multiply that number several times over.
What takes so long? Hiring managers have to review hundreds of resumes for every job opening at their company. If they find qualified candidates—and it's always an if, not a when—they'll line up several rounds of interviews.
Even if they have quickly identified an ideal prospect, there's a hiring mentality that thinks, "well, if I found one great candidate, there must be 10 more out there just like her." And so they wait to see more candidates.
Meanwhile, staffing agencies have ideal candidates for that position one phone call away.
We've already sorted through the resumes. We've already found the talent, interviewed them, done the background checks, and checked references. And we know who can start tomorrow.
4. Cost Savings
Of course, we don't do all this for free. Are we worth the cost? Consider:
A Harvard Business School survey found that mid-level managers work for more than six months before their value to the company surpasses the cost of hiring (without the use of a staffing agency) and training them.
Another study calculated that a mid-level employee who doesn't work out can cost a company $840,000 in compensation, mistakes and missed opportunities.
Humans are a challenging resource, and hiring is risky business. When a new hire takes six months to break even, and a bad hire costs a company a small fortune, the value of finding the right candidate—right away—is pretty obvious.
No wonder hundreds of thousands of businesses recognize the value of working with staffing agencies. We make HR pros, hiring managers, and their companies' bottom lines look good.