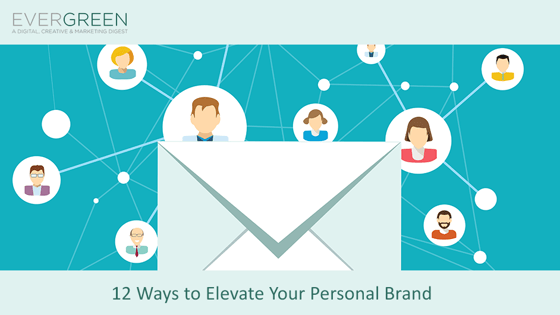 Welcome to EVERGREEN on The WunderBlog, our bimonthly creative industry update. We collected our favorite articles from the WunderBlog and around the web to help you stay up to date on the latest creative, digital, and marketing trends. Enjoy this week's issue: Get Your Digital Marketing in Order for 2018.
Not subscribed to receive our EVERGREEN digest? Click here to have EVERGREEN delivered directly to your inbox.
12 Ways to Elevate Your Personal Brand
If you aren't fully committed to building your personal brand yet, it's time to go all-in. When done right, you are able to establish yourself as an authority, create an authentic voice and attract business through transparency and expertise.
The Best Ads of 2017
At Wunderland Group, we have a tradition of looking back on the year in the creative industry and listing our favorite ads produced by our comrades.
Inbound Marketing Basics
Are you looking for ways to generate website visitors? Want to know how to convert those visitors into paying customers?
How Digital Marketing Will Change In 2018
The move into 2018 also comes with a shift in digital marketing. New trends are entering the marketplace and your company needs to pay attention or you may be forced by the wayside.
How to Make Your Visual Designer Portfolio Stand Out
When it comes to showing off your work to potential employers, those who work in visual fields in marketing have to convey a lot of details in a small space. It's important to present your work with as much clarity as possible, and to inspire that next step — the in-person interview and eventual hiring for a gig.
Click here to subscribe to EVERGREEN!