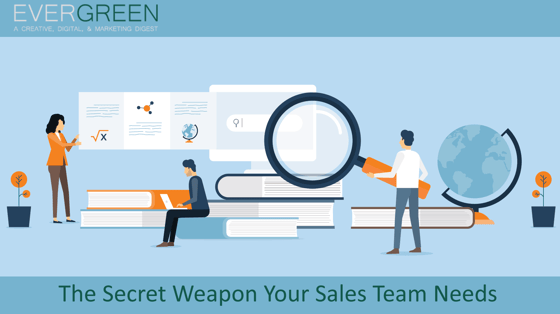 Welcome to EVERGREEN on The WunderBlog, our bimonthly creative industry update. We collected our favorite articles from the WunderBlog and around the web to help you stay up to date on the latest creative, digital, and marketing trends. Enjoy this week's issue: The Secret Weapon Your Sales Team Needs.
Not subscribed to receive our EVERGREEN digest? Click here to have EVERGREEN delivered directly to your inbox.
The Secret Weapon Your Sales Team Needs
Your website may be host to impressive claims. Your people may be incredibly talented. Your client portfolio may be growing. But to land and retain the large accounts that can take your business to the next level and make you an industry leader, you need more.
Get the Good Life. Get a Career Mentor.
Mentors have insight capable of shaving years off your learning curve and they can help avoid painful mistakes along the way. Mentors have the power to truly transform our lives in helping us achieve our highest human excellence—the good life.
How Marketers Can Take Advantage of Google Assistant's New Tools
Google found that "nearly half" of all Assistant engagements somehow included both voice and touch -- and it's refreshed the core Assistant app to make it easier to use both. These changes weren't just made with consumers in mind, though. The "makeover" also includes new tools and use cases for brands and marketers. Here's a look at them.
Orangetheory Invites 300 Million People to Work Out for Free as Daylight Saving Time Ends
Fitness unicorn uses that extra hour for audacious stunt.
9 Way to Reignite Your Creative Career
While it may seem hopeless, burnout doesn't have to be permanent and is also quite preventable. Here are nine ways to help you battle your career ennui and reignite your creative drive.
Click here to subscribe to EVERGREEN!