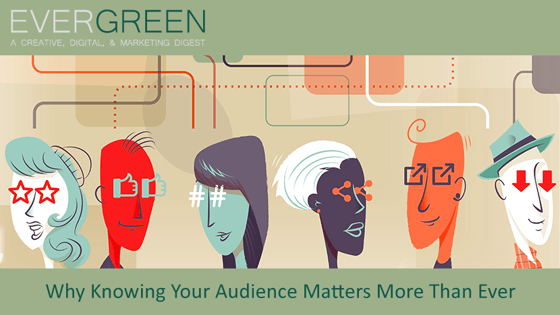 Welcome to EVERGREEN on The WunderBlog, our bimonthly creative industry update. We collected our favorite articles from the WunderBlog and around the web to help you stay up to date on the latest creative, digital, and marketing trends. Enjoy this week's issue: Why Knowing Your Audience Matters More Than Ever.
Not subscribed to receive our EVERGREEN digest? Click here to have EVERGREEN delivered directly to your inbox.
Why Knowing Your Audience Matters More Than Ever
As a promise of digital, the opportunity has always been the one-to-one communication. It's more personalized messaging and engagement with your customers and prospects, and that's been promised for a long time now. I think it's time that all players in that space deliver on their promise.
How Do Employment Agencies Work? Can They Get Me a Job?
Wouldn't it be great if the ideal job could somehow find you? Employment agencies (also called staffing firms, staffing agencies, recruiters, headhunters) make that happen every day. Companies pay our recruiters to find the best possible people for the jobs they need filled. If one of those jobs is in your wheelhouse, we do everything we can to help you get it.
Four Ways To Avoid Exhibition Marketing Disasters
Many marketers approach exhibitions without a strategy. Money, but no strategy. But given the kind of budgets we are talking about, shouldn't a well-defined exhibition marketing plan really be taking centre stage? It is well worth investigating. So, here's what you are missing if you skip strategy and what you can do to turn things around.
How Much Will Blockchain Really Affect Digital Marketing?
Despite the confusion surrounding its technology, I believe that new blockchain applications will improve the most glaring problems that exist in digital marketing today. But reaching that point may take years.
The Modern Manager's Guide to a Flexible Workforce
You've probably heard the buzz. Flexible models, on-demand talent, gig economy, independent workers. And maybe even embraced the trend by supplementing your team with the growing number of independent contractors out there. But for you to rest assured at night that you've built a high impact team, it's time to go further. A modern flexible workforce strategy can bring multiple benefits.
Click here to subscribe to EVERGREEN!