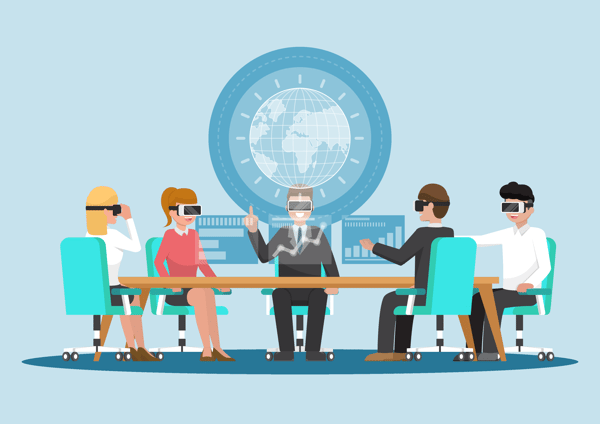 Welcome to EVERGREEN on The WunderBlog, our bimonthly creative industry update. We've curated some of our favorite insights to help you stay up-to-date on the latest creative, digital, and marketing trends.
Click here to have EVERGREEN delivered directly to your inbox.
Four Fast Rising Digital Marketing Trends Leading Into 2019
Digital marketing is now firmly embedded in our day-to-day lives; we start our day with newsletters and check our Facebook before bed. Its influence will continue to grow in 2019, and new advertising trends built on today's digital innovations will grow along with it. It's your job to learn to distinguish them and adapt your marketing strategy accordingly. Here are four digital marketing trends to watch out for in 2019. Read More
5 Must-Have Skills to Work in MarTech/AdTech
As more and more technology is integrated into our everyday lives, great technical talent is key to delivering successful outcomes - the people scoping, managing, developing and advancing the use of data and technology. While leading a team of MarTech development experts is fast-paced, dynamic and hugely rewarding, it can be difficult to find great talent with the right level of capability. Presently, people who have worked deeply with tech in the MarTech space are few and far between. READ MORE
The History and Future of Marketing Attribution
Marketing attribution refers to identifying the specific actions someone takes to learn about your brand and buy your product or service. It's how marketers assess the value of the various channels or events that led to the conversion. Models for marketing attribution have been used for many decades, but as the needs of customers have changed and companies have undergone digital transformations, marketing attribution has evolved. Read More
3 Ways to Land a Creative Gig in Advertising
"I want to get into the creative side of the advertising business, but I don't have a clue what to do. Help!" The calculation is simple: great personality + great book = job. But I feel your pain. You can't get a job without a book and you can't start on your book without a job. You're stuck in a chicken versus egg scenario. What are you going to do? Read More
10 Ways to Ace Social Media in 2020 and Beyond
Social media marketing is essential to any marketing strategy in an era where everyone is online. In fact, the sheer number of social media users in the world in 2018 - 3.196 BILLION - is staggering. Social media won't remain the same as it is now. What counts as a trend today will be obvious tomorrow. READ MORE
Click here to subscribe to EVERGREEN!