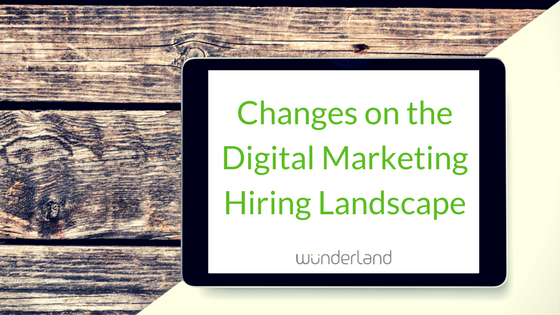 I graduated college with $45K of debt and one clear mission: FIND A JOB. That was (many) years ago and as we know, college and higher education costs only continue to rise. Ryan Deiss may very well have discovered a path to help people realize a successful career without the debt that can come along with it. He also may be providing hiring managers with tools to help qualify top digital marketing talent.
Ryan Deiss is the CEO of DigitalMarketer.com, a site that offers digital marketing managers educational tools, products, and subscriptions to become the "…smartest marketer in the room." These online tutorials cover topics such as content marketing to traffic monitoring with price tags from $495 to just under $1,000. They also offer rather affordable "launch plans," hovering under $50 to help individuals and companies propel their digital marketing efforts. These products can be a great asset for those looking to begin a career in digital marketing as well as for those looking to provide more value to their existing organization. On the flip side, we often hear from hiring managers that it can be difficult to ascertain a digital marketer's abilities and talents. Could these certifications help hiring managers level the playing field in qualifying digital marketing talent?
Ryan Deiss started his career from his dorm room in college where he took a freelance writing gig and turned it into a digital marketing success story. I became aware of Ryan Deiss at a recent Meetup his company sponsored. The Meetup offered effective advice about social media and community management tactics. Although methods, lingo, and metrics are exciting, I left more intrigued by these certifications for two reasons: first, because they offer career progression without the debt and second they provide hiring managers an anchor to better qualify marketing manager resumes.
Will these certifications help people land great careers with less (or no) debt? Will they provide hiring managers a roadmap to better qualify and distinguish digital marketing qualifications? I look forward to learning more about these certifications and their impending impact to the digital marketing landscape.
Meet-Ups are free events that always provide for interesting learning experiences. Invest in your networking by learning something along the way. Get out there & good luck! See you at our next MeetUp where we encounter the topic of Visual Reality!