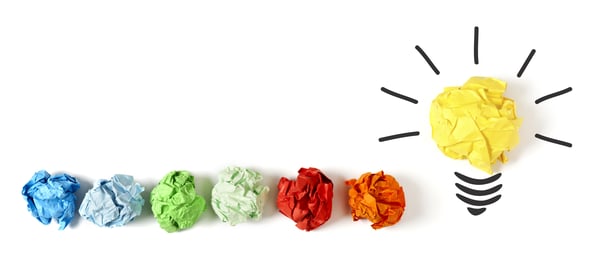 Creatives are always thinking of new ideas. Sometimes, though, when the pressure is on to create something new, that's precisely when we hit a creative roadblock. Inspiration is all around us; it just depends on how you see the world. One great source of inspiration is documentary film. We've gathered a few of our favorite documentaries you can rely on to help inspire creativity.
Art & Copy
Art & Copy is a film about what inspired the most profound and memorable advertising campaigns in pop culture history. Interviews with advertising icons will give insight as to how their personal lives inspired their visions, style, and communication. From Doug Pray, the director, "I hope 'Art & Copy' inspires artists and writers to strive to make more meaningful, more entertaining, or more socially uplifting ads."
The Pixar Story
Pixar Animation Studios changed animation and filmmaking as we knew it. Let its successes in overcoming early struggles and what its subsequent successes meant for filmmaking and computer animation inspire you. Follow the journey of John Lasseter, Chief Creative Officer of Pixar Animation Studios, Walt Disney Animation Studios, and DisneyToon Studios, as he attends animation school and ultimately helps pave the way for a new animation tradition. Learn about the roles Steve Jobs and George Lucas, along with John Lasseter, played in making Pixar Animation Studios the success it is today. This behind-the-scenes look at Pixar came to be is sure to inspire creativity.
Helvetica
Helvetica is one of the most important typefaces in design history, and this documentary leads you through its history, controversy, and success. Helvetica explores how graphic design and typography affect our culture. From billboards to instruction manuals, Helvetica is everywhere. This documentary is sure to keep your attention as you learn about the ubiquitous font.
National Geographic's The Photographers
Photography enthusiasts will appreciate National Geographic's The Photographers. The documentary offers an inside look into the work and processes of National Geographic photographers, exploring their work as editorial, photojournalism, and nature photographers. Get a peek at the whys and the hows of what goes into each photographer's shots. The film also follows the stories of some of the photographers' subjects and the relationships that form between them.


Bonus: While TED Talks aren't exactly documentaries, they are an awesome and motivating resource for creative inspiration. You can find Talks about pretty much anything and everything, which makes TED Talks a great resource to turn to when you need inspiration. Check out some of their playlists that they put together to kick start your creativity.


What films would you add to the list?
Let us know in the comments section!


______________________________________________________________________________

WunderLand is a team of Talent Acquisition Experts who connect companies with in-demand digital, marketing and creative talent. The experience, insight and market knowledge we provide have earned us loyalty and a reputation for quality.
Need to hire?
Looking for a job?



For available jobs, please check here.
Visit our Talent Resources page weekly for new career insight and tips.