What's it like to work in Social Media Marketing? We asked Carlin Twedt, Marketing and Social Media Manager at Ragan Communications, to share some insight into how to get started in social media, what a typical workday is like, and how he envisions the future of social media marketing.
How do you explain to people what you do?

I emphasize the marketing role of social media. While it is most definitely fun to tweet stuff all day, there is strategy and data analysis involved. If someone thinks that social media is frivolous, I show them the numbers.
How did you get where you are?

I was a marketing generalist before I found my job at Ragan. I had a little experience with most elements of marketing (including social), but my biggest advantage was that I am a good writer, which applies to a lot of areas, including social media.
What does a typical work day look like?
The typical in-office work day is pretty standard. Any comments that come in after hours that I need to address (including weekends and when I'm on vacation) come straight to my phone. 95% of those are manual RTs, but occasionally we will get a troll or someone with a customer service issue that needs to be addressed immediately.
In this role, I've gotten to travel to Disney World twice for events, which has been amazing! It's definitely a weird feeling, meeting someone in person who you recognize from social media.
What teams do you work with on a daily basis?
I work with just about everyone in the company in one way or another. That's a unique thing, I think, for someone who isn't an executive. I feel that I have a great bird's-eye view of the company and it has allowed me to help out the company on many different occasions.
What's your favorite thing about working in social media?

I love the customer service aspect. A lot of people vent on social media, not expecting a serious response. When I provide it, they're surprised and happy.
If you could have any job in the world, and money weren't an issue, what would you be?
I love writing, and I get to do a lot of it in my role, outside of social media. If money weren't an issue I'd probably try to be a nonfiction writer.
What skills (soft or hard) and talents do you think are most valuable for people who want to become a leader in social media marketing?
A good PR ear is extremely important and hard to learn. How do you help someone when they're unhappy with your service? How do you deal with obnoxious people, when your responses are going to be public or when someone is trying to bait you to lose your cool? It only takes one ill-conceived post to end your career.
What's the most important aspect of social media?

Brand management is probably the most important, or at least the most time-consuming. There's so much content out there that you really have to keep coming up with new ideas all the time.
What's your favorite social media network to use for work/personal?
I like Snapchat. Mostly I just send messages to friends, like I would a text, but I can incorporate a picture or video. The message goes away, so I don't worry about clogging up my phone with huge files.
What are some recent trends you've seen in social media?
Images and videos are huge. Whatever is big next will do those things well. People tend to get overly excited about supposed "next big things," many of which aren't going to stand the test of time. Live-streaming is highly hyped right now, but very few brands do it well.
Social Media has grown rapidly in the past 5 years. How do you see social media evolving over the next year?
We'll probably see one or two platforms that have gotten bigger, but the main ones will still be there, no matter what anyone says about Facebook or Twitter being dead to marketers.
What advice would you give entry-level job seekers interested in working in social media?
Do it! It's surprisingly competitive, and for good reason. The high-paying roles are going to look for a certain number of years of experience, so get started now.
What's the best way to learn about social media marketing?
Follow brands that are doing it right (Oreo's Twitter, Chubbies' Vine, and TSA's Instagram account are a few innovative ones) and bookmark pages that talk about it in detail. PR Daily, Ragan and AdWeek are excellent resources.
What is the biggest misconception about social media?
That it's frivolous. The way people treat social media marketing reminds of the scene in Mad Men when Harry gets assigned the "dead-end" role of managing TV advertising, which of course turned out to be the future of the industry. Social media isn't going away, so get good at it now.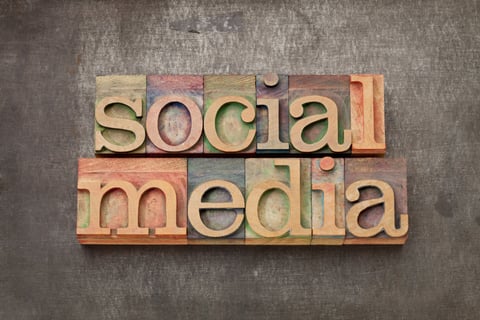 Having a passion for social media and keeping up with technology and new marketing platforms has helped Carlin become the social media marketer he is today. Through active listening on social media, a vast understanding of social media strategies and the ability to interpret marketing data, Carlin and other social media marketers are able to provide great customer service via social media all while creating and running successful marketing campaigns.
______________________________________________________________________________

WunderLand is a team of Talent Acquisition Experts who connect companies with in-demand digital, marketing and creative talent. When working with WunderLand, candidates get one-on-one interview preparation to help them put their best foot forward in an interview. For available jobs, to register with us or for more information about WunderLand, please visit www.wunderlandgroup.com.


Are you looking for a social media or marketing job?
Do you need to hire marketers?


You can check out our available marketing jobs here.