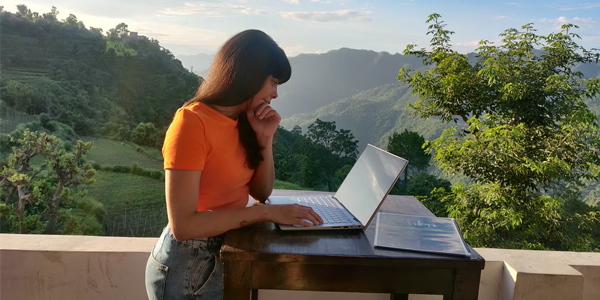 On June 16, WunderLand Group's Jon Jelinek (SVP Sales & Marketing), Matt Crook (SVP Delivery), and Jen Iliff (SVP Managed Projects) gathered to chat about what's happening in today's hiring market for marketers, how companies should adapt to the changing market landscape, and creative ways to get work done. If you missed it, have no fear! Below are some of our key takeaways from the conversation.


Focus on Employee Branding, Not Just Compensation
In today's hiring climate, compensation is no longer the number one seller for candidates. Instead, employees are looking for everything from personal development and career advancement to company culture, diversity, social responsibility, collaboration, product quality and innovation / intellectual stimulation. Companies need to invest in employer branding that packages not just compensation and financial benefits, but the non-financial benefits and missions, as well.

In fact, 69% of talent leaders said that employer branding is the top place they'll be investing their budgets in 2022. According to LinkedIn research, companies that invest in a strong employer brand experience have a 31% higher InMail acceptance rates, a 43% decrease in cost per hire, and a 20% increase in the rate of hire.

To seize the post-pandemic opportunity and win the war for talent, companies will need to build trust by showing up consistently across all audiences and stakeholders.

Make Employees & Candidates Feel Valued
There has been a 3.5% decline in employee happiness according to LinkedIn. This trend has many rethinking their priorities and career direction. One key contributor to happiness is company culture.

Culture comes in many shapes and sizes. One is flexibility. Sixty-three percent of job seekers are looking for a better work-life balance and will prioritize flexibility above compensation, while 87% would like to remain remote most of the time.

Employee well-being is also important. This includes timely feedback, acknowledgment of successes, genuine check-ins, and career development opportunities. Marketing is an industry that endures an impossibly fast pace of change. It's vital that marketers have the opportunity during their day-to-day to continue to level up their skills and evolve with the industry.

One of the best ways to make employees feel valued: tell them they are. Often.

Find Creative Ways (and Good Partners) to Get the Work Done
The marketing industry has seen a 39% reduced workforce, which makes finding resources and manpower to get the work done a key concern for companies. Traditionally, companies have turned to agencies. Even today, 59% of marketing organizations still outsource creative work even though 64% have an in-house agency.

There are other options out there, however. Companies should not rule out the gig economy and individuals who are pursuing a career alternative via freelance work. This allows companies to adjust teams on an ongoing basis to fit the needs and work at that time.

Alternately, there are release valves such as our WunderLand Studio. This concept is an on-demand production team consisting of vetted marketing, creative and digital professionals. Organizations have the option to outsource projects quickly and efficiently without long-term commitments or long on-boarding processes.

Ultimately, employees are shifting to focus on work/life balance, purpose-driven missions, and good companies. Now is the time to take a look inside and adjust your organization to provide meaningful work experiences. If you want to watch the full event, you can still find it on our LinkedIn page here. Enjoy!