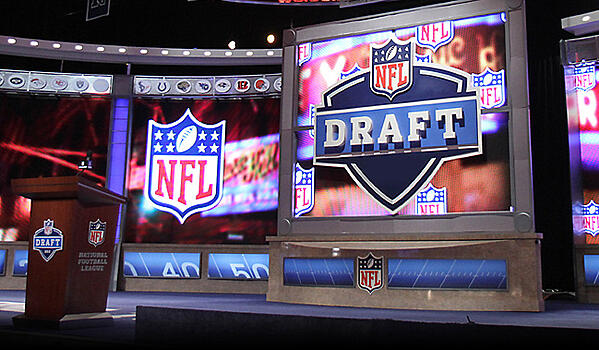 "With the people we have here, we know we can compete for a championship."
— Chiefs head coach Andy Reid
Wouldn't every hiring manager like to say that? You've made the best hires you could with the resources available, and you have everyone you need to reach your company's highest goals.
Staffing a business is like coaching a football team, only with fewer concussions. You have to find people with specific skills to fill specialized positions. They all have to fit your team's culture and chemistry. And you have to stay within your budget.
Since the NFL season is now underway, we wondered which coaches would make the best—and worst—hiring managers.
THE BEST
Pete Carroll, Seahawks.
Winning the Super Bowl is a pretty obvious clue that the coach is doing something right with his personnel. But Carroll (and General Manager John Schneider) have been the most ruthless talent evaluators in the NFL since 2010, releasing solid veterans and taking calculated risks with unsung rookies.
Prime example: naming 3rd round pick Russell Wilson the 2012 starter over high-priced free agent Matt Flynn—who they promptly dumped.
"Is it human nature that we're going to be complacent? I don't see that in any way," says Carroll. "As a staff, we're more driven than ever."
Bill Belichick, Patriots.
Ask most casual fans to name two Patriots players, and they'll say "Tom Brady and … I dunno."
That's been the story for the past 15 years in New England—Belichick and Brady leading a cast of (mostly) unknowns to 11 divisional, 5 conference and 3 Super Bowl Championships. And Brady was a 6th round draft pick!
It's every hiring manager's goal to build a successful team, year after year, even if you can't fill the office with superstars. By that yardstick, Belichick would make an outstanding hiring manager in any industry.
But here's another measure of Belichick's hiring success—at least seven of his former assistants and coordinators were hired away to become NFL and NCAA head coaches.
THE WORST
Lovie Smith, Buccaneers.
Smith is a good coach, but his track record with the Bears (2004 – 2012) suggests he wouldn't make much of a hiring manager.
In 2007, following a trip to the Super Bowl behind the league's top defense, he inexplicably fired defensive coordinator Ron Rivera. No one hired to replace Rivera was able to repeat his success. Meanwhile, a revolving cast of offensive coordinators failed to field an offense ranked in the top half of the league, even after Pro Bowl quarterback Jay Cutler was acquired in 2009.
Meanwhile, the only former Smith assistant who's ever landed an NFL head coaching gig is—wait for it—Ron Rivera, who led Carolina to a division title last year.
Joe Philbin, Dolphins.
A hiring manager's job doesn't end when the W2s get signed—you're still responsible for how the people you bring to the team work with people who were already there.
Philbin may not have drafted everyone involved with Miami's bullying scandal last season, but the abuse that occurred on his watch was something no hiring manager should permit. Jonathan Martin, a talented second-year player, was harassed off the team—and, reportedly, to the brink of suicide—by a group of veterans.
Once the scandal broke, suspensions were handed out, but it was too late for Martin—and the Dolphins' season.
Not many hiring managers would still have the chance to staff a team after a year like that, yet Philbin is still the Dolphins' head coach—and they beat Belichick's Patriots on September 7. Maybe there's hope for him after all!
Published: September 2014.
Looking to draft the next Tom Brady to your team? Check out WunderLand Group's extensive network of creative digital marketing talent. Contact us today!