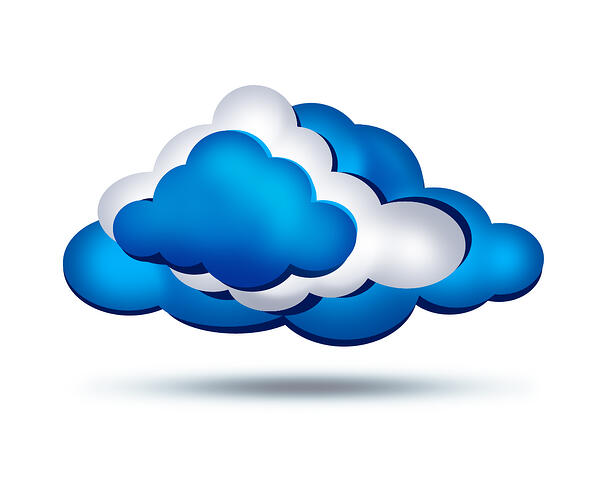 One of the undeniable computer-based buzzwords is found with the "cloud."
From personal users to small and large businesses, the cloud has become a fantastic resource for storage, synchronization, and other strengths. It is only natural that the cloud has become a strong asset for those looking to strengthen their marketing efforts.
Just how is the cloud impacting the world of marketing?
Let's pause to look at some ways in which your marketing can take off - soaring to new heights in the cloud.
Welcome to the Future
In the middle of 2012, Brian Larson interviewed Vocus CMO Jason Jue to get his perspective on the future of marketing.
Jue responds to a question regarding the most opportunity for growth in marketing, with this telling quote: "In the near future, marketers will be able to buy cloud marketing software to easily manage integrated campaigns. It will incorporate the trendy with the tried-and-true tactics of marketing. The essential elements will work together for better results in lead generation and brand perception. And, it will recommend how and when to engage with prospects and customers."
Adding that it might "seem unbelievable," the future is now with the next step in marketing tools.
Cloud marketing tools offer businesses the flexibility of incorporating several elements on one platform, which can be accessed via desktop, laptop, and mobile devices.
This kind of integrated tools has now entered the mainstream.
Taking the Cloud to Businesses of All Sizes
The tool that Jue describes above can be a fantastic resource for a big business.
Available platforms can fully drive a business' targeted campaigns, complete with APIs and SDKs that interact between different platforms and environments. When it all comes together, the cloud marketing platform integrates email, mobile, social, web, and other marketing areas together.
But this isn't just a solution for larger businesses.
Small businesses can take advantage of these scalable solutions at a decent price. And even if they aren't ready for a full cloud marketing tool, they can take advantage of cloud-based tools for storage, security, communication, and project management that bridge the gap between cloud tools and full cloud marketing platforms.
Whether it is a simple cloud tool to keep track of a project timeline or a full-blown cloud environment for handling a million-dollar budget - the cloud is now an emerging educational asset to marketing of all shapes and sizes.
About the Author: Brian Neese writes about business, technology degrees, marketing, and much more.