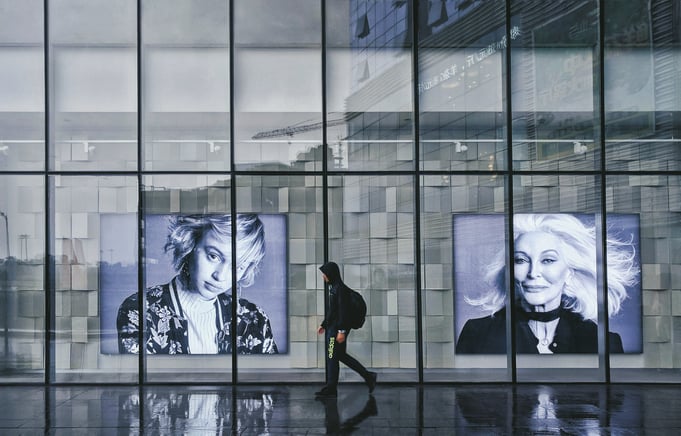 In the past decade, digital has quickly climbed its way to the top of marketing efforts. It's effective, innovative and has streamlining capabilities. Technology has given marketers access to a world of opportunities, allowing them to quickly turn projects around for clients.
However, we can't forget what really got the motor moving in the first place – traditional marketing. Without its foundation and core, digital marketing wouldn't be what it is today – and that's why traditional efforts are often incorporated into new strategies.
Dimensional Mail
Dimensional mail has made a quick impact on the direct mail business by leveraging a new, innovative method to put a spin on an old tactic. Essentially, it provides consumers with a piece of mail that is three-dimensional or contains a branded product at no cost to the consumer. Utilizing humor to capture an emotional connection can help get the consumer to interact with the mail piece, ultimately resulting in a stronger impression with the business.
Brand Exposure
A majority of companies' marketing efforts are directed towards digital – whether organic or paid –typically through Google or social platforms that can span a wide reach. But, there's nothing more inviting and meaningful than a product that is tailored to specific consumers – especially something tangible and branded.
Consumers love free things, and our world could use a little more face-to-face interaction. That's why a recent trend has come back: physically promoting a product. For example, a company could easily hand out branded umbrellas on a rainy day when people need that product the most. By using that umbrella, anyone they walk by will automatically be exposed to a company's brand name; even if they're not the target market, the name will stick with them and eventually make its way around. However, since this is more of a grassroots campaign, it's hard to calculate specific ROI.
Reinventing the Billboard
Billboards are a staple across highways, and they've been a staple in advertising since their inception. However, consumers are increasingly seeking new types of advertising to digest.
Marketers have been leveraging a slightly different tactic: hiring artists to paint sides of buildings in big cities to attract consumer interest. While this might sound like a more archaic version of billboards (which it is), it's new to modern-day consumers.
For example, a couple years ago, Snickers created a Super Bowl campaign where they painted Marcia Brady's face on a building and then transformed it over the course of two weeks into Mexican action star, Danny Trejo. The hashtag #WhatsUpWithMarcia began to trend on social media, gaining traction before the Super Bowl ad even aired.
Digital will continue to remain at the forefront – at least for now – when it comes to most time-efficient and costly advertising, but for the more creative bunch, traditional advertising will always peek its head into worthy campaigns.
For more information on creative campaigns and traditional advertising, contact WunderLand Group today.
________________________________________________________________________
WunderLand Group is a full-service staffing and project studio fully dedicated to helping your creative, digital, and marketing projects succeed. Our experienced team is here and ready to start creating opportunities and connecting creative minds.
Do you need to hire contract or full-time staff right now?