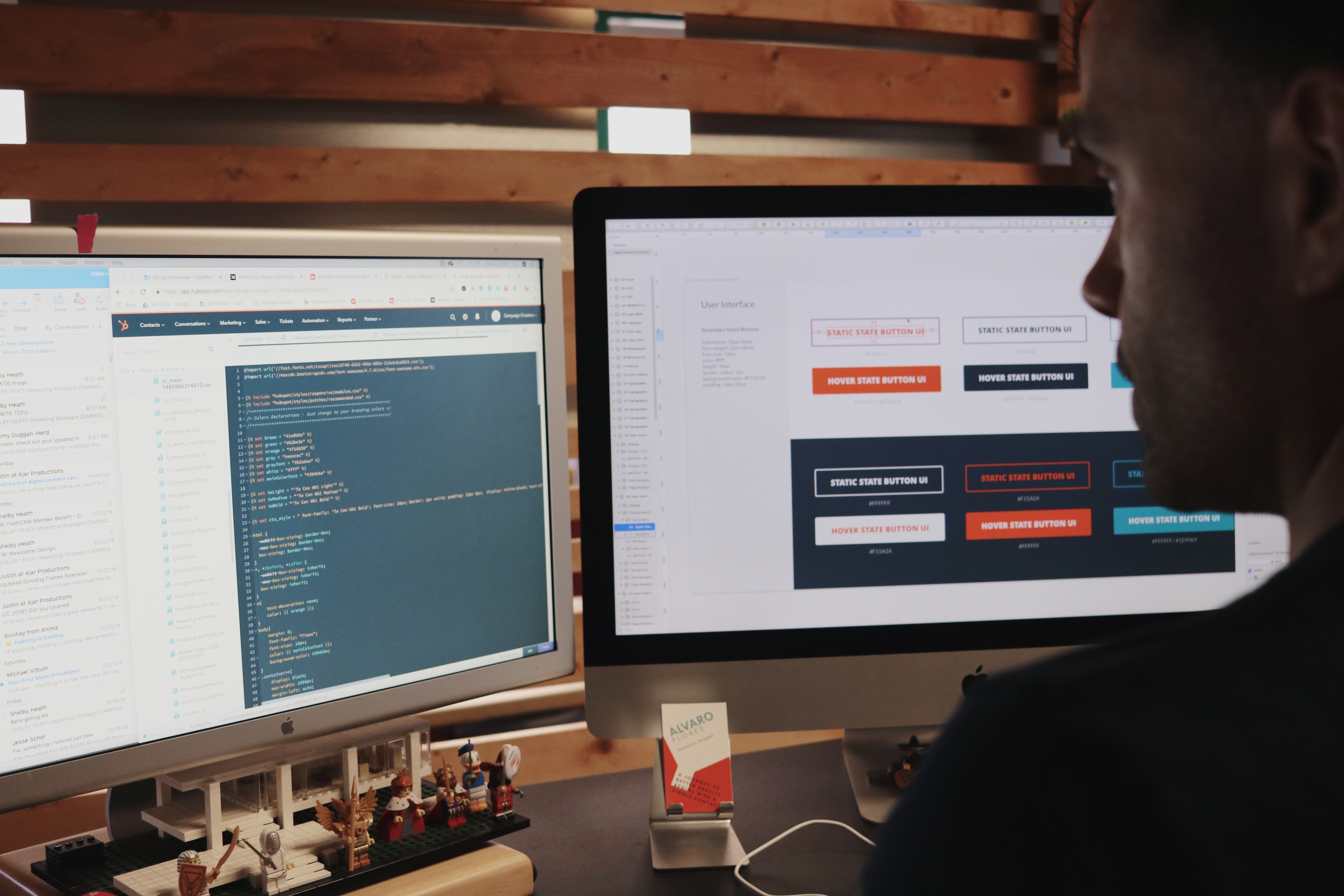 Marketing automation tools are a necessity across business lines to keep workflows and projects streamlined and automated. Ultimately, these processes are put in place so employees can spend their time more efficiently on moving the business forward. According to a DemandGen Report, businesses that leverage marketing automation software to nurture prospective clients experience a 451% uptick in qualified leads.
Different marketing automation tools cater to different types of businesses. This article dives into a few of our top recommendations based on company size and necessities.
Small to Medium-Sized Businesses
Small to medium-sized businesses consist of employees who are wearing multiple hats; this categorization includes leadership who are often in the trenches with the producers. Small businesses need marketing automation tools just as much as large corporations.
These three tools will help businesses get on track without breaking the bank:
SharpSpring offers a wide variety of email automation features, including design capabilities, form creation, dynamic email, pre-existing templates, HTML editing, analytical measurements and more.
Additionally, SharpSpring also offers businesses the opportunity to integrate with other platforms that are commonly utilized, like Twitter, Salesforce and WebEx. And best of all, you get a personalized demo before deciding to sign a contract.
MailChimp is a great option for small businesses that are just starting out, particularly because of their industry reputation for having an affordable cost and vast amount of services.
For example, MailChimp provides employers the opportunity to create and automate email campaigns, integrate paid social and paid search ads, integrate with platforms like Salesforce, and optimize content based on target audiences through testing and segmentation tools. MailChimp also allows brands to sign up for free if they plan on having a limited number of subscribers and email campaigns.
ActiveCampaign provides marketers with more in-depth tools. Aside from testing, automation, email segmentation, form features and social integration, ActiveCampaign also boasts sales and CRM capabilities. Some of these features include lead scoring, machine learning, and win probability.
And just like the other platforms, ActiveCampaign allows you to integrate with other platforms, like Facebook, Twitter and Shopify. They also generously offer demos and free trials to new customers.
Large Businesses
Corporations have bigger fish to fry than manual marketing labor. These are our top two recommendations for large corporations to streamline their processes:
HubSpot is widely known as a user-friendly platform, providing customers with intensely useful tools and on-the-spot customer service. HubSpot is great for small, medium and large businesses alike, but for large businesses who are able to leverage all its capabilities, HubSpot can prove to be a real powerhouse.
HubSpot also offers its own training, called HubSpot Academy, which allows users to learn more about the platform over the course of several training modules. This process provides users the opportunity to leverage the platform in its entirety. As a global platform, HubSpot offers six languages and over 200 integrations.
One of the most well-known tools in the industry is Salesforce. Salesforce runs on the more expensive side, which is why we recommend it for larger corporations. However, they also offer solutions for start-ups and nonprofit organizations.
Salesforce provides users with the ability to collaborate so teams can live chat and organize their projects within the platform. Additionally, its core service offerings include analytics and measurement, learning and enablement, customization based on industry, app development and more.
Salesforce's proprietary product, Pardot, is dedicated to marketing automation solutions, giving users the opportunity to streamline incoming leads, filter out low-quality leads, develop and deliver email campaigns, align sales and marketing, leverage artificial intelligence and more.
Pardot really comes in handy because it allows the user to test various functionalities, mapping out assets to understand consumer intent and expectations.
For more information on the best marketing automation tools for your company, contact one of our experts today.
________________________________________________________________________
WunderLand Group is a full-service staffing and project studio fully dedicated to helping your creative, digital, and marketing projects succeed. Our experienced team is here and ready to start creating opportunities and connecting creative minds.
Do you need to hire contract or full-time staff right now?