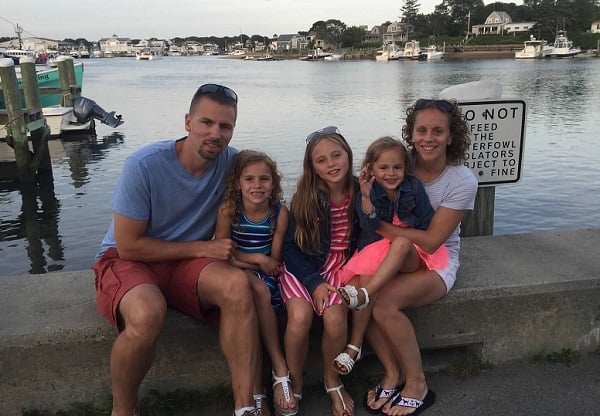 Rob Williams, Managing Director, talks about persistence, focus and authenticity.

Rob Williams, Managing Director, East
https://www.linkedin.com/in/robertewilliamsjr


How long have you been in staffing/recruiting business development & client service?
A really long time – ever since one of Damien's (who I still work with today) managers talked me into working as an intern, making $60/week (parking was almost that much) in 1998.


Baseball is a big part of your life. How is it like staffing?
Baseball, especially pitching, is a lot like staffing. When you're a pitcher, every pitch is important and the second you lose focus, you end up giving up a big hit which could mean losing the game. In staffing, every interaction you have with a client is extremely important. That's why WunderLand is considerate of every touch point with clients and talent. Every interaction matters. You have to keep your head in the game.

What's wonderful about working for WunderLand?
The people! We have thoughtful, forward-thinking owners, collaborative leadership and intelligent sales and recruitment teams who genuinely care about the clients/talent they work with every day. I almost feel like it's not "work" interacting with our team. I get paid for this?

You manage a team who loves you! How would you describe your leadership style and approach?
I'm a pushover. Really, I am. I think we have a mutual respect for each other. We treat each other with respect and acknowledge that none of us are perfect. As a manager I'm approachable, open minded and patient. I've learned that no ideas are bad and most of the time, my ideas aren't the best ones, so I'm open to suggestions and areas of improvement.

You have built many successful client relationships over the years. What's your secret?
I can't tell you that!! You'll have to meet me to find out. I will give you a hint, it takes liquidity and lots of it :). Actually, it's hard to say. I think it has to do with being authentic. With me, what you see is what you get. Clients can tell when someone isn't being genuine or is putting up a façade. I'm one way around everyone in my life and I think clients appreciate my realness and the fact that I truly care about helping them. I have found that clients want to work with staffing agencies who aren't going to disappear or flake mid-way through the process. I strive to be a trusted partner.

What's your take on the current creative, marketing and digital business landscape?
It's evolving and we need to be constantly challenging ourselves in order to remain talent acquisition experts. Similarly, our industry is doing the same. Staffing has changed a lot in the past 15 years and WunderLand knows we need to be forward thinking and innovative in order to continue to bring the best service possible to our talent and clients.

What about the creative, marketing and digital job market?
The job market in our niche right now is hot. Clients know that the more information they have to make decisions/develop strategies, the more likely those strategies will be successful. To that end, we've seen an increase in analytics related positions both in marketing and in digital. Even traditional positions have more of an analytics component than we've historically seen.

You have worked with hundreds companies to help them fill thousands of jobs. What advice do you have for a company that is looking to hire?
Don't hesitate and don't overthink it - if you interview someone you like, hire them. Good talent aren't waiting around and if they sense complacency, they will move on to something else.

Why should a client or job-seeker want to work with WunderLand?
Having worked for four staffing agencies specializing in Marketing, Creative and Digital – it's my experience that WunderLand's relentless pursuit of an outstanding Customer Experience is unparalleled. We go out of our way to over communicate and don't try to squeeze round pegs into square holes. We're the Abraham Lincoln of staffing agencies (by the people…for the people…).

If you had no fear & unlimited resources, what would you do with your life?
I would buy a professional baseball team, probably the Mets, and do nothing but live baseball. Of course, I'd drag my family to every game and get them involved. I could see my oldest daughter running all charitable operations, my middle daughter would probably make the big league roster, and my youngest would be in charge of in-game and post-game entertainment. And my wife loves baseball players, so everyone wins!


Lastly, any quotes, mantras or inspiration for our readers?
I'm not really the inspirational type but there is a quote that I live by: "Nothing in the world can take the place of Persistence. Talent will not; nothing is more common than unsuccessful men with talent. Genius will not; unrewarded genius is almost a proverb. Education will not; the world is full of educated derelicts. Persistence and determination alone are omnipotent. The slogan 'Press On' has solved and always will solve the problems of the human race." Calvin Coolidge