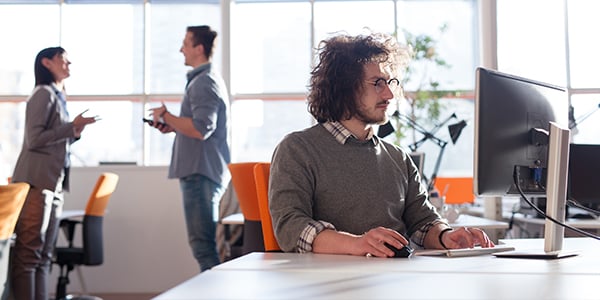 Here are five tips to make the back-to-office transition a smooth one:

Check Your Mindset
You can't control your company's work location policies. But you can control your mindset. Try to think about the positives of working in the office. You may appreciate more socialization, office resources, group brainstorms, efficiencies when working with your team, and so on. Try to think of what you've missed and get excited about getting back in-person!


Ask for Boundaries
Set boundaries with your office AND your family. Were you previously an office warrior, getting in early and staying late? Maybe you set the expectation that you're leaving the office at 5p.m. instead of 7p.m. Set similar expectations with your family. You may have to shift routines and might not be home every day. Consider splitting up household tasks you used to complete while working at home or switch up your weekend routines.


Set Alarms
Similar to boundaries, hold yourself accountable! Do you need to make a certain train to get home by the time you promised? Set an alarm and make yourself stop so you don't shortchange yourself or your family. You can do the same in the morning or throughout the day to force yourself to take breaks.


Renew Relationships
The biggest pro of getting back to the office? You can reconnect with coworkers you don't get to see IRL anymore. Engage your peers to grab lunches and coffees. Make it a normal routine to get out of the office and spend some time on relationship building. You can even do this with vendors, customers, or industry peers!


Commit to Breaks
Use this time to create better habits. You are entitled to lunch breaks and morning/afternoon moments. Take them! Allow yourself the flexibility to take mental breaks. They may look different than they did at home, which is okay, but don't neglect them altogether.


As we get back in the groove of showing up in person, use the transition to reset! Have questions? Contact us today!