President of WunderLand Group, Jon Jelinek, moderated a panel of experts within the marketing technology industry, where discussions were had about integrating digital marketing with data / IT.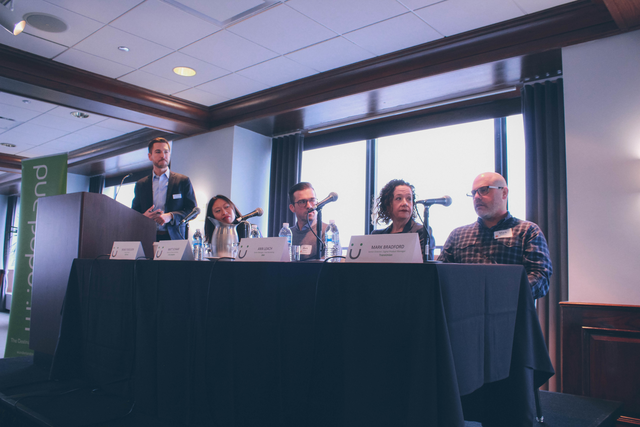 Our panelists included:
The four panelists discussed how technology will have an increased impact on marketing in organizations. New IT tools will definitely dictate the future of campaigns and projects.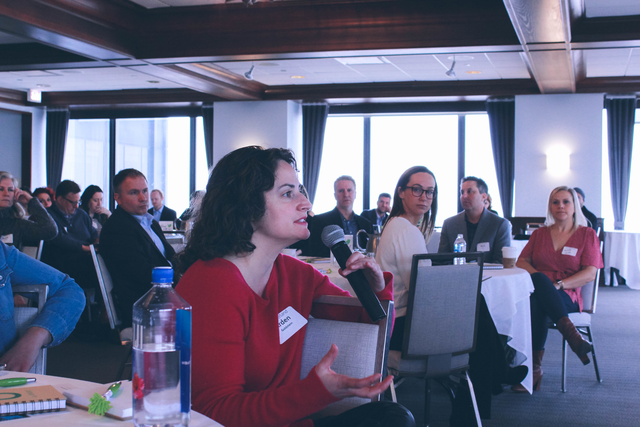 SUMMARY
The line between marketing and technology is becoming more and more blurred. As we move into more digital-heavy marketing strategies, we are noticing that technology is becoming fully integrated with everything we do in marketing, from automation to customer data.
Integrating data within various platforms and ensuring that data governance is in place is crucial.
There's a silo between the marketing, sales and IT departments. All have to work together, but it can be difficult to draw the line on who works on what, which can ultimately create barriers that are hard to work through.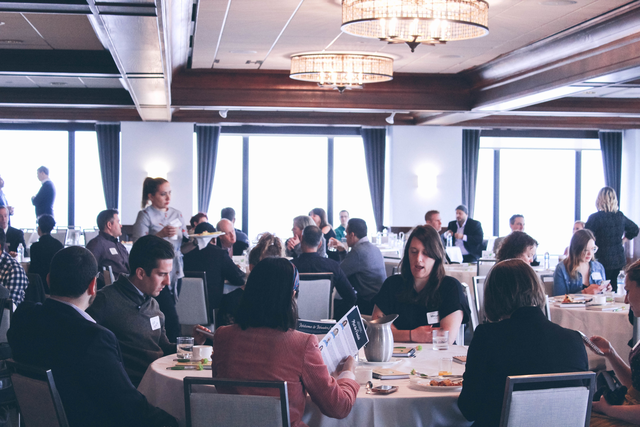 Marketing and Technology: Where's the Line?
Marketers are increasingly analytical, looking to bridge the gap between marketing and technology and how the two are ever-connected. Irene Fogelson of Hill-Rom stated that marketers don't necessarily need to know technology, but they do need to know data – how to analyze it and understand the impact that it has on strategies. "Even as a global company, we are struggling with how we analyze large amounts of data."
IBM's Ann Leach discussed how important clean data is, and how a cohesive plan should be developed for data governance. Everything should be able to integrate with one main platform to keep all materials in the same place – it simply streamlines things. "Keep data hygiene in mind," she said. "Dirty data doesn't do anybody any good."
The difficulty behind data governance is learning which platform to leverage to house all data and workflows. And while it's easy to source out sales departments from different companies, Ann suggests talking to people who actually use the product on a day-to-day basis to give you an idea of the program's kinks, their pros and cons, and their user interface. This will give you a better idea of which platform would be right for your department and organization.
Universal Siloes Among Departments
The problem here is working with three different departments whose roles can sometimes overlap. Mark Bradford of TransUnion stated that the solution comes down to asking yourself, "what's the problem I'm trying to solve?" Go back to the original question and work your way from there – and it's okay to not get it right the first time.
Mark Schaar from Civis Analytics provided insights around using what you already have. "It's okay to say 'we need to grow'" – but also, it's important to see what you can leverage that's already in your back pocket. "You may have to try different solutions before finding the right one."
For more information on WunderChats, reach out to WunderLand Group.
________________________________________________________________________
WunderLand Group is a full-service staffing and project studio fully dedicated to helping your creative, digital, and marketing projects succeed. Our experienced team is here and ready to start creating opportunities and connecting creative minds.
Do you need to hire contract or full-time staff right now?