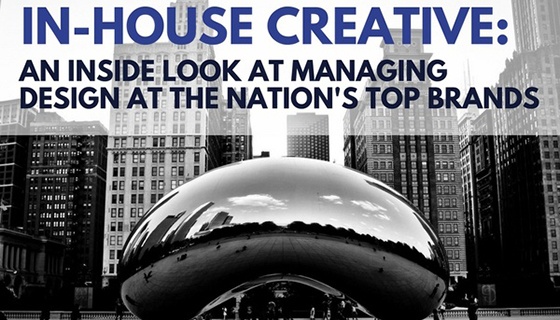 Last week's CIDD Meet-Up "In-House Creative," provided the opportunity for a packed house of creatives to engage in a lively discussion of Agency Vs. Corporate life headed by four of Chicago's creative leaders who took the plunge from agency waters to in-house. Our panelists included: Ryan Duritsa, Group Creative Director at Walgreens; Marnie Breen Vosper, Creative Director at Northwestern University; Susan Bonner, Executive Creative Director at RR Donnelley; and Trina Uzee, Executive Creative Director at Allstate.
Watch a recording of this event at the end of this post!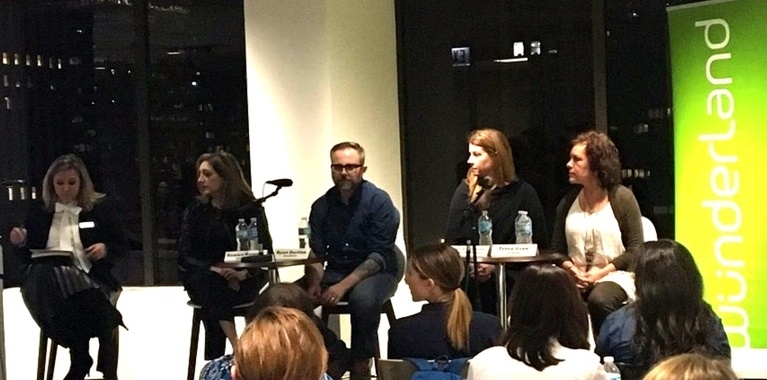 The evening brought about interesting topics including the constraints and upsides of bumping into your internal clients at the Keurig to knowing how to hold and pitch to a room. The creative directors explained how some corporate-side perks typically include a friendlier work-life balance along with the chance to participate in the entire lifecycle of a project through from beginning to end—through continued enhancement.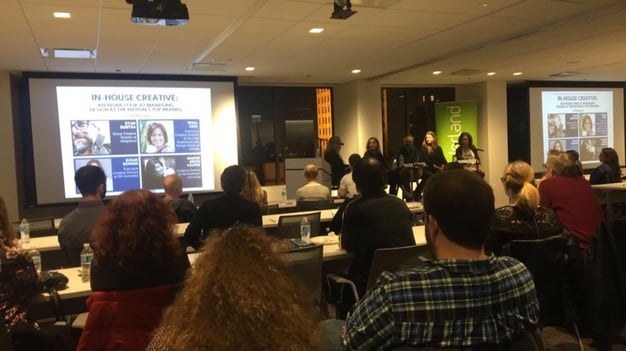 What made the evening so memorable wasn't just the enlightening Q and A segment moderated by our Managing Director Kristen Storey, it was seeing the support these creative directors received from their tribes of designers who followed them down to our meeting hall for the evening. This showing of team members demonstrated the healthy and loyal departments these creative leaders have assembled. The creative directors spoke to being able to see their work make a greater impact across an organization – and building healthy, engaged internal teams is just one of those many impacts their work makes!
CIDD 2 17 from Chicago Video Production on Vimeo.
We hope that you will join us at our next CIDD Meet Up this spring where we will delve into the topic of Content Strategy. All of our CIDD Meet Ups are broadcast onto our YouTube channel so feel free to grab some popcorn, settle back, and learn a little if you can't make the onsite meetings! Hope to see you out there!