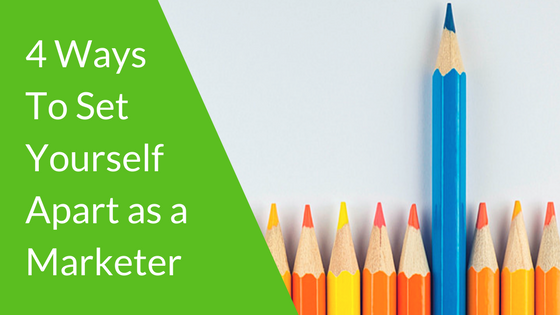 Landing a marketing job and plugging away at it for a few years doesn't mean you can stop adding to your knowledge base. In fact, it's even more important to stay current on the latest tools of the trade, especially when you're looking to advance your career. Who knows? That "next big thing" could be an industry game-changer! If you don't keep up, you might find yourself lagging behind and missing opportunities. So, how do you keep upping your skills? It's a little thing called mid-career learning.
Adobe Means More Than Acrobat
When you work in marketing, you're going to come across lots of creative software options. Why not get some schooling in the core apps that have the most portability between projects and agency roles? Adobe Creative Cloud (née Adobe Creative Suite) offers over two dozen different apps that can help you not only create great work (if you're a creative) but also, knowing capabilities can make you savvier from a strategic standpoint. Need to get a client something amazing in a hurry? If you don't know what's possible, you won't be able to effectively "wow" them, either. While Adobe offers online tutorials that can help you learn the basics, you can also get serious with virtual courses to learn more advanced skills.
Where to start?
If you're a wordsmith, maybe try learning Photoshop.
If you're already a designer, could you be making better videos with Premiere Pro?
If you're in strategy or account management, what do you know about making websites or great interactive features? Try learning Experience Design or Dreamweaver for some added skills.
Join our creative Chicago Interactive Design & Development (CIDD) meet up group and connect with other design focused marketers.
If you're really in need of a basic level understanding (or you're after some freeware) try seeking out other apps that do basic design functions without a lot of bells and whistles. Some options include: Canva for making basic cool designed pieces like images or even resumes (available in app or desktop for free); Draw.io for flowcharts, org charts, and wireframes to help with your UX skills (also for free); and Google Charts for dabbling in making interesting infographics.
Get Some Automation Education
If your job doesn't include setting up email campaigns, social posts or other website actions, you might not have a lot of knowledge about software that lets your team members get some sleep at night. But this doesn't mean that you don't need to have some basic knowledge of what's possible, especially when you're trying to build your core skills. Try exploring some of the major players when it comes to marketing automation.
Marketo not only offers specialized marketing to select customer bases, but can also create measurable data that clients love to see. They offer regular webinars as well as live demos online, which are a good place to start, or to hone your skills if you're already familiar.
HubSpot has made a name for itself in managing websites' inbound marketing, making sure the good leads are reached and the bad leads are blocked. Their online library offers videos on lots of marketing skills from the most basic social media vocabulary to advanced web design templates.
Pardot, by Salesforce, is a bit more on the B2B spectrum, but can give even a creative type some insight into how sales are made. They offer trainings and certifications if you're ambitious and they also bank webinars online as well, so you can watch at your leisure.
Get Analytical
You knew we were going to say it: Google Analytics is worth knowing (and if you don't know anything about it by now, you really should). Even if you're not running a social media campaign or you don't need data on website traffic on a daily basis, you can still benefit from learning some of the myriad of features that Google Analytics offers to websites and social. Go ahead and get certified in Google Analytics and AdWords while you're at it. They even have an Analytics Academy (yeah, because Google) to help you learn more online for free.
Speaking of social, getting into Facebook Insights can also help you understand a bit about Facebook Page optimization. Even if you're only applying it to your own personal pages, it's worth noodling around in there to see how to make things work better. Look at LinkedIn's analytics or HubSpot's tools for tracking your pages. It never hurts to take some time to explore "under the hood" as it were, even if your job is more relegated to what's on the front-end, not back-end.
Subscribe to EVERGREEN, WunderLand's digital, creative, and marketing digest and receive article that will help you stay up-to-date on the latest analytics, social media, and SEO trends.
Practice Your Writing Skills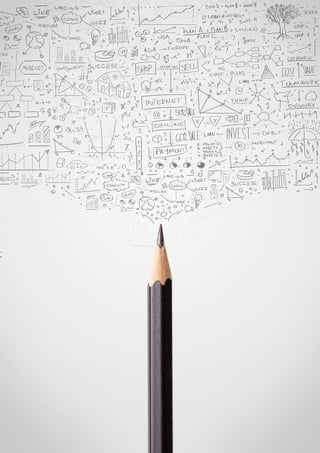 Designers and developers don't always write, and strategy folks might want writers to use more of the best SEO keywords, instead of all that flowery language they like, so it's also helpful to take some time studying English skills, too. Your marketing copywriter didn't just wake up knowing what makes a good headline (and what makes a great headline), so maybe you should take some time to learn a bit about it, too. You don't have to go back to college to get some insights, either. Online courses are available at places like:
MediaBistro offers lots of different online courses geared toward creative and marketing types. They offer everything from Copywriting Basics, to Business Writing for PowerPoint (which only takes an hour).
Gotham Writing Workshop offers online writing classes with subjects ranging from Blog Basics to bringing out "personality" in your business writing.
Udemy offers a variety of online writing courses from the small (headline writing) to the large (copywriting secrets).
All this boils down to the same thing: like a shark, marketers have to keep moving to stay alive. If you aren't into learning new things, you may just find yourself passed over for someone who can keep up with what's going on in the world outside the cubicle. After all, that's where all the clients are, right?