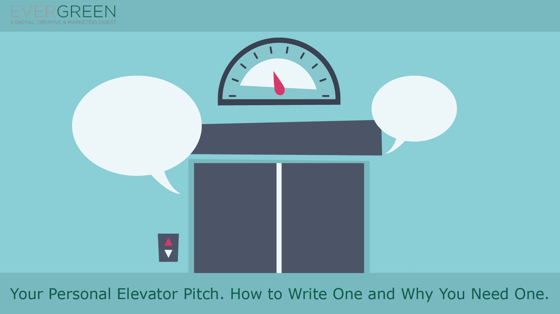 Welcome to EVERGREEN on The WunderBlog, our bimonthly creative industry update. We collected our favorite articles from the WunderBlog and around the web to help you stay up to date on the latest digital, creative, and marketing trends. Enjoy this week's issue: Why is Digital Marketing the Next Big Career Opportunity?
Not subscribed to receive our EVERGREEN digest? Click here to have EVERGREEN delivered directly to your inbox.
Why is Digital Marketing the Next Big Career Opportunity?
Digital Marketing has become the next big thing, thanks to the fact that almost every product or service is taking the digital route to advertise their product. This industry is reaching new heights every day, and the need for countless creative and intelligent minds is only increasing.
Your Personal Elevator Pitch. How to Write One and Why You Need One.
When you're job hunting, or just trying to make connections, an "elevator pitch" can be super helpful — but it's not just about finding another way to sell yourself as an employee, it can also be a great way to define your career goals.
This may be why it's so hard to find good people.
Are you an employer who complains about how hard it is to find good people? Outdated, incorrect or incomplete job postings might be the culprit. But while the issue is still being debated, you'll want to be prepared with an answer.
Writers unblocked? Happy music boosts imaginative thinking, say researchers
Uplifting music can help people think more flexibly and avoid getting stuck in a creative rut, say psychologist.
Network Your Way to a Better Job
It's important to understand that networking your way to a better job is a two-way street. It's as much about you qualifying opportunities as you proving you're qualified for opportunities. How do you do that?
Click here to subscribe to EVERGREEN!