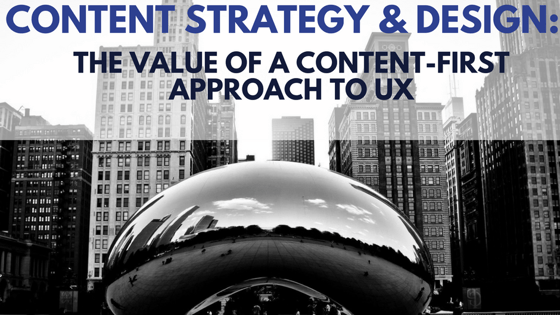 WunderLand's recent CIDD Meetup, Content Strategy & Design, was especially close to my heart. Earlier in my career I was part of Aon Hewitt's very first "Human Factors" team—back nearly 15 years ago talked about topics that remain important today in UX like user testing and getting to know our user audience. Times have changed with the addition of Artificial Intelligence and its content development implications but the fundamental question of which comes first, content versus design, is still a rich topic of conversation.
Seeing how packed our 8:30 AM Meetup was, the old saying that "the early bird gets the worm," really rang true! We hosted three industry leaders in the Content/UX space including Lauren Lucchese, Head of AI Content at CapitalOne; Michael Metts, Senior UX Designer at The Nerdery along with Torre Gentile, SVP Digital Engagement from Marketing Werks.
Our audience quickly pitched questions that created an easy, open dialogue with our guest panelists. All of our influencers spoke about how content influences a site's design. Knowing the key messaging behind a site's purpose will dramatically influence the size, scope, and infrastructure of the website and end user experience. Quelling the chicken vs. the egg question, our panelists explained how a strong site development is really content and design simultaneously versus Content First. They also described the consultative soft skills necessary to guide and explain content change requests that inevitably eek their way in at the 11th hour.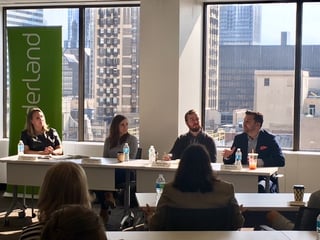 We love the sense of community our CIDD Meetups create—we hope to see you at our next event later this summer! We strive to keep our events fresh, current, and convenient and we appreciate all feedback and suggestions! Please contact us with your recommendations and feedback.