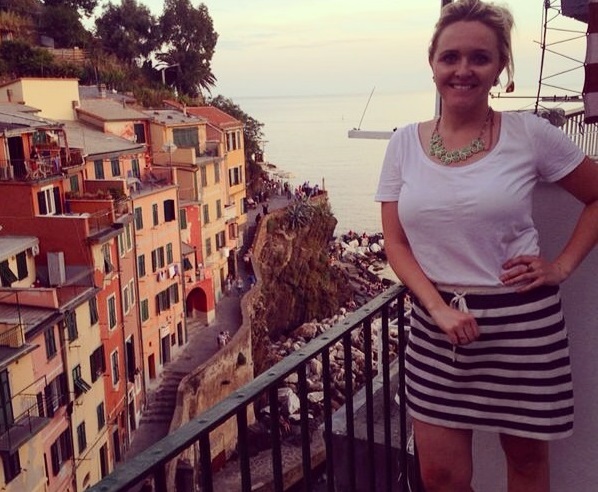 Molly McCann, Client Engagement Manager, shares market insights and how she can support your hiring needs.
Molly McCann, Client Engagement Manager – Chicago
https://www.linkedin.com/in/mollykaymccann
How long have you been in staffing/recruiting business development & client service? About 3.5 years – time flies!
What's wonderful about working for WunderLand? What do you enjoy most about your job? WunderLand is wonderful for so many reasons. Everyone shows up to the office everyday ready to work and ready to collaborate. There is a real sense that we have something special and we want to work fiercely to maintain that. What I love most about my job is the opportunity to meet with so many different kinds of clients and businesses. Developing meaningful relationships with both fellow WunderLand-ers and my clients is really what makes me look forward to going to work every day.
You successfully transitioned from Finance to Recruiting to Client Service. What's the connection? Working in banking fresh out of college taught me a lot, but ultimately I knew it wasn't where I wanted my career to go. I think I learned some great principles, and the importance of relationship building with the client which certainly translates into my role as a Client Engagement Manager. I thought people took money management seriously, but it turns out people are equally as zealous about their talent!
You have built many successful client relationships. What's your approach? Ask a lot of questions, and then listen. Also, I really try to establish a connection with my clients beyond just the business need at hand. I like to know what they do for fun, where they grew up, what sports teams they cheer for, what restaurants they recommend in the city, etc. Getting a job order is great, and super exciting of course, but I strive to establish meaningful connections and relationships, so they remember myself and WunderLand down the road.
What's your take on the current creative, marketing and digital business landscape? I think it's a really exciting time for creative/marketing talent in Chicago. So many businesses are choosing to relocate to the city because they understand how important attracting top talent is, and they recognize that Chicagoland has some really awesome talent to offer. Chicago also offers a lot of opportunity for both talent and hiring managers to perfect their skills, learn best practices, and see what other companies are doing. I think there is a real sense of community and wanting to see Chicago thrive, and I think it's really inspiring.
What about the creative, marketing and digital job market? It's definitely a tight job market, and certainly candidate driven. I think it's pretty incredible to see both candidates AND clients getting creative on ways they can differentiate themselves in the current market. I have the opportunity to visit a lot of offices around the city, and I am really impressed by the type of innovation and ideas that are coming out of folks here in Chicago.
You have worked with hundreds companies to help them fill hundreds of jobs. What advice do you have for a company that is looking to hire? My best advice would be to craft a really compelling job description/company pitch. The interview process is a two way street, and candidates are evaluating your organization just as you are evaluating them. While candidates certainly look for places that have great "soft benefits", they are looking for a place where they will have the ability to grow, evolve, and work on meaningful projects. Additionally, I would consider engaging a contingent search firm like WunderLand to act as a consultative partner and brand advocate – seeking out great talent is a journey and process, but it's all we do! And we have a proven record of success. Yes, it is an additional cost, but what is more important than building (and maintaining!) a great staff?
Why should a client or job-seeker want to work with WunderLand? On the client side, I think we do a really good job of just listening, and striving to understand our clients business as a whole and where we can add the most value. I don't think we are pushy in terms of our communication style, and we really want to provide a quality vs. quantity experience. On the candidate side, I listen to the recruiters speak to talent every day and I am constantly impressed by the way they are able to build rapport, explain our process, and get a really good grasp on people's backgrounds. If you are looking for a true partner on your job OR talent search, you would benefit from working with us.
If you had no fear & unlimited resources, what would you do with your life? Oh this one is easy! I would embark on an Anthony Bourdain-eque lifestyle. Travel the world, meet interesting and bizarre people, and eat and drink my way through exotic locales all over the world… and bring my family & friends along for the ride.
Lastly, any quotes, mantras or inspiration for our readers? "Whatever you are, be a good one." I really like Alice in Wonderland quotes, which I suppose is quite fitting since I work in WunderLand! I've always loved, "imagination is the only weapon in the war against reality". And of course, "Have I gone mad? I'm afraid so…but let me tell you something, the best people usually are!"


Need help hiring?
Get in touch with Molly today!