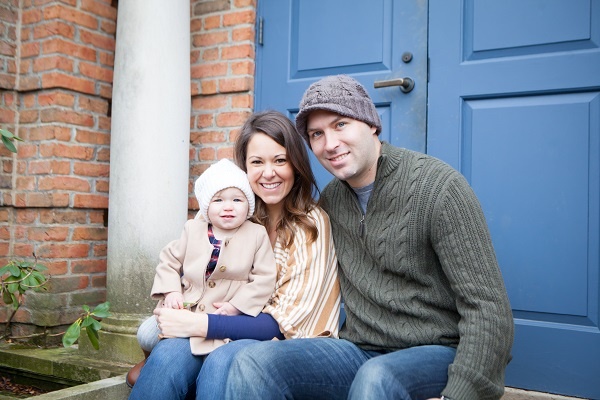 Megan Streich, Sr. Talent Engagement Manager, Chicago
 LinkedIn  @recruiter_megan  Facebook


What's wonderful about working for WunderLand?
The people. I am sure there are a lot of wonderful places to work out there, but I have to say, I feel so lucky to work at a place with such support, collaboration, excitement, respect and loyalty. Everyone at WunderLand is valued and treated that way. I feel supported and embraced on the good days and on the bad days.
What do you enjoy about recruiting?
I am a student at heart. I love learning and was one of those weird people who secretly loved tests and essays, just so I could challenge myself and get a better grade than the last time. That's why recruiting suits me. Just when you think you know…it changes. It's a constant challenge of learning and staying on top of how the industry is evolving with the times. It's oddly invigorating to open up my computer each day, not knowing what I will get to solve for the day.
What's your take on the current creative, marketing and digital business landscape?
The theme here seems to be change. The creative market is constantly evolving. Good talent in this space is in extremely high demand and tends to be in control!
What about the creative, marketing and digital job market?
The job market in this field is candidate-driven. There is a lot of emphasis around how you market yourself and what your digital footprint is. Even though it is talent-driven, don't take for granted the fact that we live in a very creative city and there is a lot of strong competition!
What advice do you have for anyone who is looking for a new job?
Immerse yourself. Open yourself up to the idea that there are things out there that you don't know and that you can be better at. Know your strengths and be willing to talk about them. So often I meet people who have such great experience, but just don't like talking about themselves. Clients like to hear what you are good at…tell them! For creative candidates, in particular, the best piece of advice I can give is to put yourself out there digitally and create a portfolio that shows the type of creative you want to be, even if the work you have done in the past doesn't align. Sometimes a portfolio filled with well thought-out and carefully designed spec work can trump a great body of work which is poorly presented.
Why should a candidate want to work with WunderLand?
For the same reason I love working here…the people! We really try to get to know our clients and our candidates so we can truly find you the right person/opportunity. It is not about filling a job. It is about creating opportunities. We work together as a team and we collaborate daily to figure out the nuances of each job so we can find the person who will be best suited for it. It's about the long-term relationship with us, which is unusual in the recruiting realm.
Life is crazy. What keeps you sane? How do you recharge?
My feisty little 17 month old keeps me on my toes and shows me the importance of quality time and relaxing with a good book…even if the book involves animal sounds and alphabet letters! When I really want to recharge, I have an odd affinity for running errands, doing crafts and cooking. Nothing makes me happier than roaming the aisles of Target…by myself!
If you had no fear & unlimited resources, what would you do with your life?
I love photography. I studied it in school and have not had the chance to keep up with it. If my resources were unlimited, I would take classes and spend my time traveling and taking pictures (with my family, of course!).


Lastly, any quotes, mantras or inspiration for our readers?
"And those who were seen dancing were thought to be insane by those who could not hear the music." –Friedrich Nietzsche


Looking for a job?
Get in touch with Megan today!