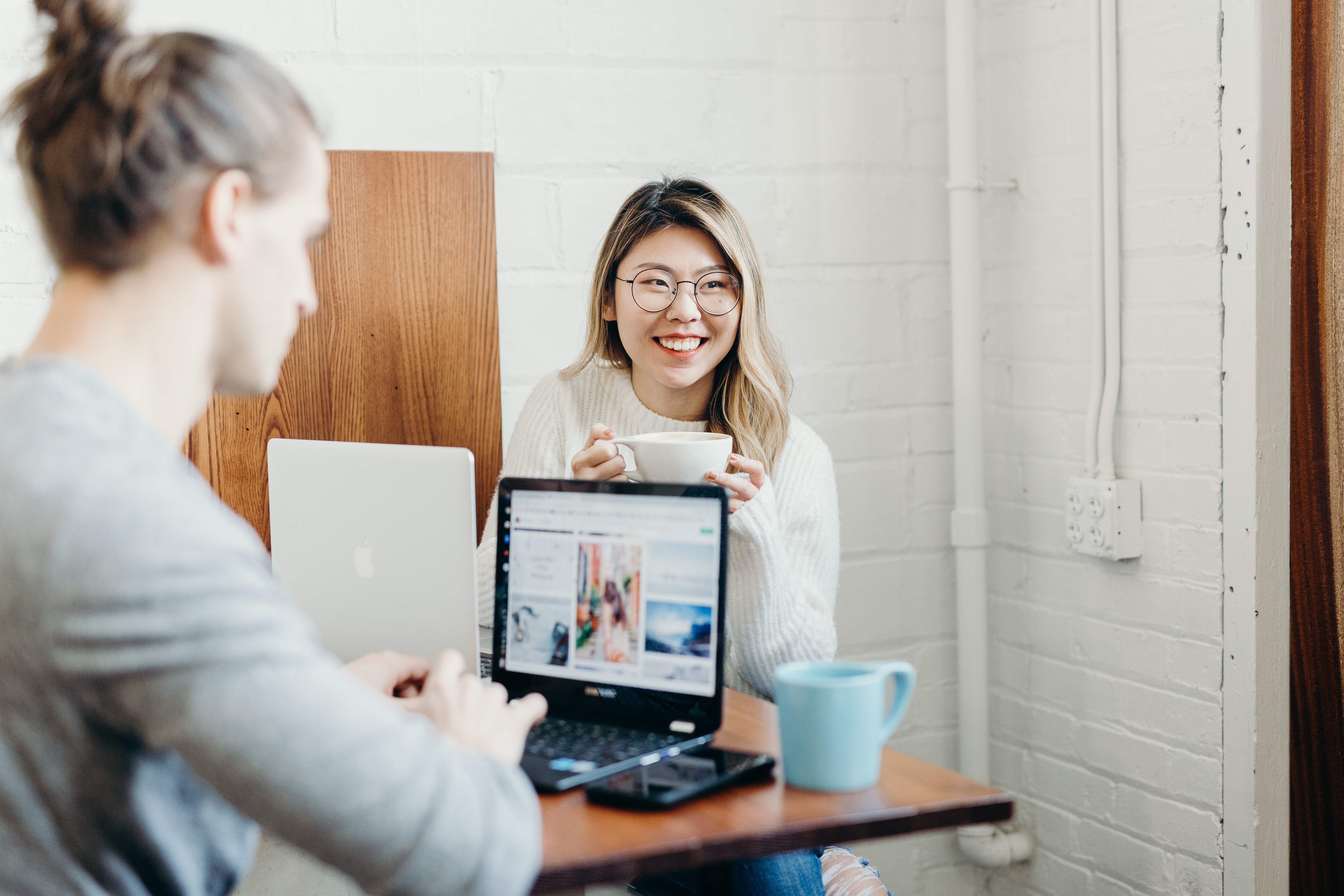 By April Wallen, Senior Talent Engagement Manager
Finding the perfect job is hard. Dating seems to be just as hard, if not worse! But lucky for us, the same life lessons you learn from dating can also be applied to job searching!
Similar to dating, job searching was once all about meeting face to face. We used to meet our partners out in the real world. With jobs, you would fill out a paper application, walk into the organization and hand it directly over to the hiring manager in person. But now, there are so many options for how candidates can submit their application – through LinkedIn, through the company website, on Twitter, job boards, etc. It's easy to filter through hundreds of jobs at once. It becomes a numbers game as you submit application after application, making it more and more difficult to stand out amongst the crowd. Hiring managers now have an increasing amount of resumes at their fingertips, some companies receiving upwards of 30k applications a month online! And just like the dating scene, it's also hard for candidates to know if they're choosing the right job based on a company profile.
Back in the day, we met our partners and spouses in our neighborhoods, at social events and through our friends. Like mixers and singles events, networking is crucial to furthering your career path. Talking to someone in person and making a lasting first impression is much more promising than getting their attention through a piece of paper. Networking also encourages connections. Like the dating world, you need to have a connection with someone to move forward. Employers feel the same way, and that's why it's important to attend networking events to connect with recruiters and hiring managers who can vouch for you.
The biggest challenge, particularly in the Pacific Northwest, is there is so much talent moving in. There are simply too many options, causing clients to be indecisive and noncommittal. Hiring managers are getting their "pick of the litter" when it comes to candidates, as there are so many talented folks applying to roles. If there are 100 applications and half of them are highly qualified, the employer has the potential to be as specific as possible as to what they're looking for, what they don't like, what they do like, etc.
Commit to a Coffee Project
As we are deep into this digital world, it is so vital to meet people face to face these days. Whether it's socializing, meeting new people, job searching or finding new connections in your career, meeting face to face makes all the difference in the world. All that said, networking can be hard work! But let's start with the basics.
I call this "coffee project." Reach out to someone who you know that you feel comfortable with to talk shop – I call this the first tier conversation. But don't approach it with the "I need a job now!" mentality, but rather, think of this as an informational interview. Invite them for coffee, pick their brain, ask them questions about career paths, their growth, industry trends, advice, etc. The more you do this, the more likely someone you meet with will be able to introduce you to someone they work with who might have a better inside look into some questions you're asking – moving to the second tier connection. The more people you get introduced to, the more people you can keep up with and potentially leverage at some point in your job hunt. Get yourself out there and market yourself in a light where you're above the rest of the competition. The same thing goes for dating – after meeting with someone, conversation is great, you continue to move to the next level when there's chemistry. And if not, then you continue to meet people until you find the right fit.
Keep pushing, because the right job is out there for you!
For more information on job searching, contact WunderLand Group today.
________________________________________________________________________
WunderLand Group is a full-service staffing and project studio fully dedicated to helping your creative, digital, and marketing projects succeed. Our experienced team is here and ready to start creating opportunities and connecting creative minds.
Do you need to hire contract or full-time staff right now?