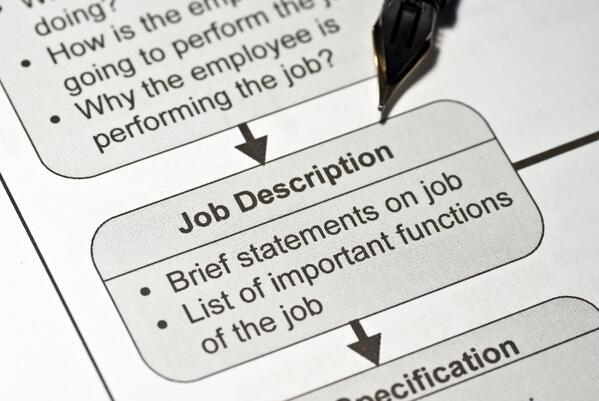 Say you're looking to hire a digital designer. Would you rather have too many people apply? Or too few?
Obviously, you want to be somewhere in between—attracting plenty of qualified candidates, without getting buried in applications from people who have no chance. And that's why you need the perfect job description.
The perfect job description attracts the handful of people who can step in and crush the job from day one—and no responses from people who can't.
Here's how you write one:
Be Creative
The first thing your listing has to do is be noticed. Designers are creative people, and they'll respond to creative listings. That doesn't mean saying "design ninja wanted"—it means playing up what makes the job unique and appealing:
Is your company in the news? Chicago's hottest sports startup needs an all-star mobile designer!
Does your workplace have unique advantages? Build your own schedule while you design our new mobile platform!
Do you have a social impact business model? We need your mobile design mojo to feed Chicago's hungry!
Make sure you follow up with some choice details about your business. Remember, a job description is an ad, and every ad needs to cut through the clutter and hit its target with a meaningful message.
Be Narrow-Minded
Now that you've got everyone's attention, you need to make 90% of them go away.
The narrower you make your description, the fewer responses you'll get—but they'll only be from people you want to meet. Be very clear about:
What kind of design you're primarily looking for. Visual? User Experience? Mobile? Mobile UX? How about Responsive Mobile UX?
What level designer you need. You don't want recent grads applying for team leadership jobs, or experienced leaders wasting their time on junior gigs.
When and where the designer will need to work. If you need someone full-time in your downtown office, say so.
What specific qualifications the job requires. More on that below.
Be Demanding
Listing a job's qualifications requires a fine balance—you want to weed out unqualified candidates, but you can't scare everyone off with too many mandatory skills or credentials. We suggest no more than four "must-haves". Some areas where you can draw the line—and always be specific as possible:
Years of experience. And not just years they've worked as a designer, but years they've done exactly what you need them to do, i.e., mobile e-commerce.
Degrees or certifications. Specifying Adobe or Microsoft certification, for instance, eliminates non-contenders and helps define the job parameters.
Language and platform knowledge. If you're building an Android app with JavaScript, why not demand experience with them from your candidates?
Be Real
Along with the "must-haves," it's a good idea to list a few "great-but-not-essential" items. These tell candidates that you're realistic about their lives and careers, while establishing a higher bar for candidates with stronger credentials.
These "wish-list" skills can often be added to your requirements as "bonuses." For example:
Minimum 3 years mobile e-commerce experience—especially if it's on the e-payment side.
You must be an Adobe Certified Expert. Additional certs from Microsoft wouldn't hurt.
You must be proficient in JavaScript, but we'll be delighted to hear about your skills in Python and Ruby, too.
Need more ideas about creating that perfect job description for an in-demand digital designer? Contact one of our ace recruiters! If we don't already have the designer you need, we'll help you find one fast.