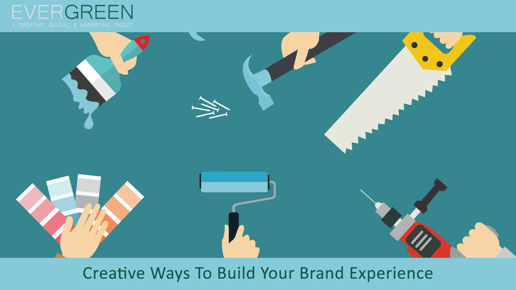 Welcome to EVERGREEN on The WunderBlog, our bimonthly creative industry update. We collected our favorite articles from the WunderBlog and around the web to help you stay up to date on the latest creative, digital, and marketing trends. Enjoy this week's issue: Creative Ways To Build Your Brand Experience.
Not subscribed to receive our EVERGREEN digest? Click here to have EVERGREEN delivered directly to your inbox.
Creative Ways To Build Your Brand Experience
Building a brand that is reflected across the organization in creative ways is not easy. Executives have to identify the core principles they want shown in their brand and embed those ideals into every part of the organization.
Job Searching Is An Emotional Roller Coaster. 10 Memes That Totally Get It.
Searching for a job can be exhilarating, scary and at times, the struggle is real. But maintaining a sense of humor during a long job search can go a long way in keeping you motivated and helping you power through the ups and downs.
Top 7 Ranking Signals: What REALLY Matters in 2018?
With over 1 billion websites online today, how do you create awesomeness? One thing I know for sure is that all of these ranking factors are all shaped to create a better, more awesome user experience.
What Brands Post on Social vs. What Consumers Want to See
There is a significant disconnect between what marketers post to social media and what consumers want brands to post.
Want to Attract The Right Marketing Talent? Start Using Employee Personas
Have you ever been in an interview, either as a candidate or hiring manager, and thought, "wow, are we way off the mark!" There have been many times in my career when I've been on an interview and realized that either the position or the company just was not the right fit for me. At least I realized the mismatch early on. What about those who don't realize the mismatch until they've already started the position?
Click here to subscribe to EVERGREEN!