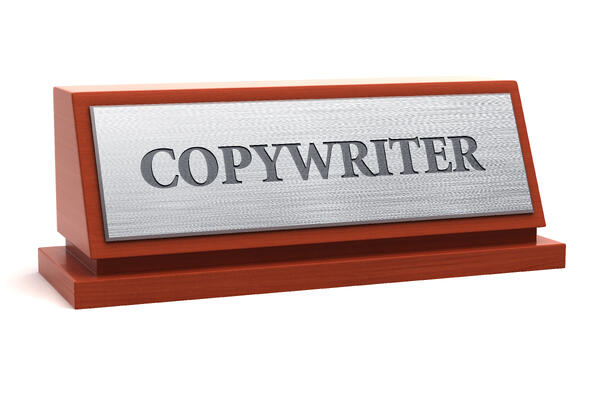 Do you know where the DeBeers advertising slogan "A diamond is forever" came from? Or Avis' "We try harder"?
A copywriter.
While inspiration doesn't always come in a dream, like the De Beers slogan did for copywriter Frances Gerety, it often comes after days or weeks of living with a brand and exploring ways to express the brand's personality.
Developing slogans is just one of the things that copywriters at advertising agencies do when they begin to work with a client. When it comes to developing marketing messages and ad campaigns, copywriters actually play many roles. Here are just a few of them
1. Personality profiler.
A great copywriter works with the creative team to set a visual and copy tone for marketing communications that match the brand's personality. And, in the case of retail accounts, the copywriter also works to understand the buyer persona to set the copy tone for communicating with customers. Companies like ModCloth, for example, have decided that their customers are fun-loving and clever (they call them "peeps"), so email messages inviting them to join the "ModCloth community," for example, reflect that attitude.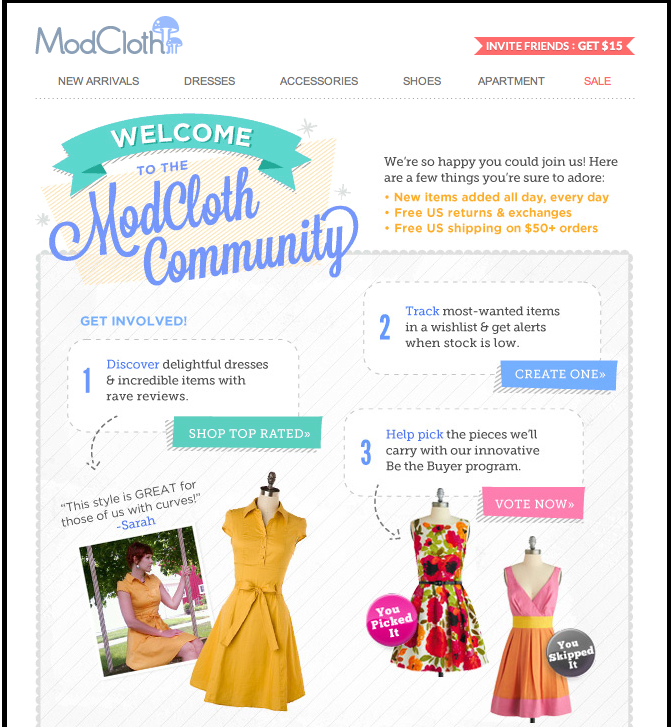 2. Team leader
Often, especially working in disciplines like direct marketing that rely heavily on copy to sell products and services, the copywriter leads the creative team--setting the tone and leading brainstorming sessions and creative collaborations.
3. Translator
Often, copywriters are called on to translate a brand's value proposition or unique selling proposition into a tagline—a daunting challenge, to say the least. If you think coming up with "I'm lovin' it" (McDonald's) or "Think different." (Apple) was easy, think again.
4. Comedian
Often, a brand is looking to make an impact in the marketplace through the use of humor. Even though it's a great way to attract attention and connect with consumers, it's always important that the humor stay close to the brand's message and not offend anyone. Everything the guys in the Sonic commercials say, for example, was written by a copywriter to make you laugh, but you can be sure that the tasty Sonic experience is embedded in every word.
5. Salesperson
Direct marketing copy (whether it's email messaging, direct mail copy, even a direct response TV or radio commercial), is crafted to generate an action on the part of the consumer. That takes a special kind of copywriter, someone who can achieve a conversational, one-on-one tone when presenting sales messages.
And because it's measurable, direct marketing copywriters are always accountable for the results.
Clearly, the work of a copywriter is multifaceted. And in today's digital world, where lines are blurring and the ways we communicate are growing every day, it's a truly challenging and rewarding career.
_______________________________________________________________________________
If you've got at least a years' worth of full-time employment experience as a writer, WunderLand may be able to help you land your next freelance gig or full-time job. Click here to view our open positions. If you need to hire a copywriter, we'd love to hear from you!