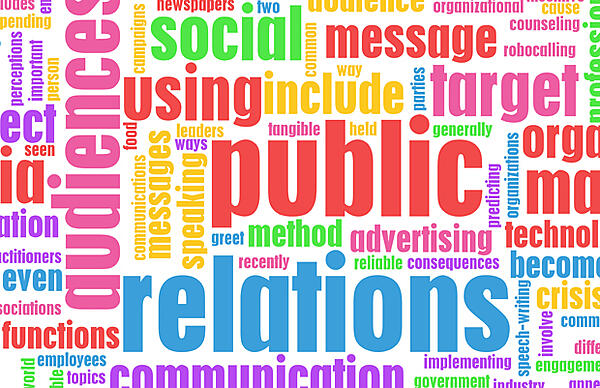 We were lucky enough to share a delish lunch of Flaco's Tacos with a Chicago-based public relation expert, Lainey Canevaro. Lainey is a veteran PR expert who climbed the ranks at one of the country's leading public relations firms, Edelman.
Lainey shared with us a great overview of public relations and marketing communications from her over 20+ years in the business in today's digital, competitive age. She also shared some great pointers for those starting their careers in this field—check out below to not only learn about PR but read exactly what a leading hiring manager looks for and wants to see when hiring!
"Relationships." This is the single most important word when establishing a successful career—and client partnership—in public relations. PR specialists are the workhorses for brand marketing communications for their clients and it all starts with establishing relationships with clients. Who is their target audience? What are the best paths to build brand awareness? Solid PR is rooted in best establishing a relationship to listen, hear, and implement best public relations strategies. Awareness is another important facet of PR… how do you color your world? Knowing current trends and a passion for sociological trends and research are big boons to PR clients.
There are many levels of seniority within the world of PR and in this industry, titles mean everything. Careers in public relations can start at the Account Assistant, AAE, or SAE level through Account Supervisor, to SVP or EVP levels. Lainey shared with us the key elements she looks for in potential employees: what they read, how they build the context for their world, and how their educational experiences crafted them as a person. What volunteer programs were candidates vested in? How did candidates earn their keep over the summer? Lainey looks beyond a GPA to really identify how someone as a person could build relationships, build strong team ties, and exhibits perseverance in a very strident industry. So if you're interested in sticking out as a candidate applying for PR-related jobs, bulk up your newsfeed with relevant reads and sources of information to reflect today's best digital news outlets.
In addition to being up to snuff on current digital news releases, it's important for entry-to-mid level PR candidates to exhibit a strong sense of perseverance, a winning attitude, and a can-do mind set. For your first zero to six years of experience, you can expect to build a winning, effective PR portfolio chock full of deliverables including press releases, flyers, promotional materials, monthly activity reports not just with what you did but what your work produced and delivered.
Richard Edelman shared his vision of the Future of PR on his blog. With hyper lapse movies and ello, there are countless innovative ways to quickly sell a message and brand. Today's expanded, digital, video, and mobile world of communications certainly has impacted effective PR strategies for both companies and agencies such as Edelman. The four traditional sources of mediums include:
Traditional Media: Mainstream media hubs like ABC, NBC, Washington Post, Chicago Tribune, etc.
Digital Media: Think sites like Gawker, Huffington post, Red Eye, Daily Candy
Owned Media: Company-owned and curated content like client-owned Facebook pages
Shared Media: An example would be a blogger-run site sponsored by Kraft
Our Lunch & Learn series continues through the months of November and December as we close out the year with an interesting view of how visual/interaction design meshes with UX and IA from Jim Potsch, VP Design Director at Bank of America/Merrill Lynch… be sure to stay tuned as we share our insights.
Feel free to browse our current job opportunities http://www.wunderlandgroup.com/availablejobs/ and as always just reach out to us http://www.wunderlandgroup.com/about/team/ if you have any questions or want more information.