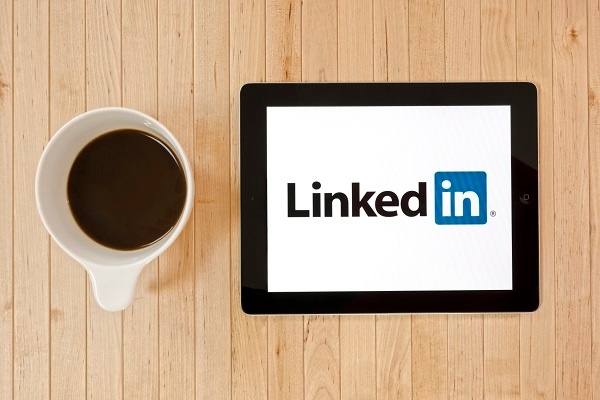 LinkedIn is one of the most important tools you can use in your job search. There are over 600 million registered users on LinkedIn. Imagine the possibilities! We've put together some tips on how to use LinkedIn to help you land a job.

"If you are a professional working in the United States, you need a LinkedIn Profile. LinkedIn Profiles are the cross-geography, cross-profession, and cross-location white pages of the 21st century."

– Susan Joyce, Job-hunt.org

Your LinkedIn Profile

Photo – Make sure your headshot is professional. The photo should just be of you with a clean, simple background.
Headline – The headline is one of the first things people see on your profile, so make it count. When writing your headline, think about how an employer would search LinkedIn to find you. Add more than just "Marketing Professional". Use keywords that describe your experience, such as "Social Media Manager | High Fashion Industry | Experienced in HubSpot and Google Analytics".

Summary – Think of the summary as your professional elevator pitch. Write a compelling professional story, but keep it short and sweet, only including the necessary details.

Include industry keywords in your summary.



Experience – This section is similar to a resume. List all your roles, responsibilities and achievements here. Make your Experience section easy to read by putting appropriate items in list format. Include:

Projects
Volunteer work that supports your career goals
Let your network speak for you through LinkedIn Recommendations. For each position you list, you have the option to include recommendations from coworkers. Reach out to supervisors and colleagues and ask them to write one (from your home page, go to Privacy and Settings > Helpful Links > Manage Recommendations > Ask for Recommendations).
Portfolio – Marketers, designers and accountants alike can showcase their experience by adding media including documents, photos, videos and presentations.
Skills and Endorsements – The skills section summarizes your experience in an easy format for recruiters to scan your profile and know if your skillset fits.

Recruiters and hiring managers will often search keywords to find potential candidates, i

nclude as many skills in which you're proficient.

Connections

Use LinkedIn's People You May Know feature to start building your network.

Connect with people you meet at conferences, networking events, and even on social media. When crafting your invitation to connect, be sure to personalize your message instead of using the auto-filled message, "I'd like to add you to my professional network."


Find the Hiring Manager

Do an advanced people search. Enter your target company's name in one field and search the likely title of your potential supervisor. For example if you're in social media, you could search for "marketing director", in the second search field. Job openings posted on LinkedIn include a link to the poster's profile. You can reach out for more information about the job.

Introductions – Once you've found your target person at the company, look at his or her profile to see how you're connected. Ask one of your mutual connections to make an introduction by going to "send a message" on your connection's profile and scroll down to "Ask for Introduction". You can request an introduction to second-degree connections.


InMails and Messages

InMails are LinkedIn's version of email. Use InMails to:
Ask someone for advice

Reconnect with old colleagues
Connect with new colleagues
Connect with industry professionals you recently met
Include a descriptive but short subject line
Introduce yourself
Say why you're reaching out
Include a "thank you"
Always personalize your invitations to connect
Groups

Join groups and be active. Group members are allowed to send private messages without being connected otherwise, which means the more groups you're a part of, the more opportunities you give recruiters to contact you (and you them!).

You can join up to 50 groups. Join as many as you can! Comment in groups. Your comments will show up in your Updates if you have this option turned on.


Follow

Follow your target companies to stay up-to-date on their news and get a glimpse of their company. Also follow industry staffing and recruiting agencies to get notifications on jobs that may interest you.


Updates

Use updates to show your expertise by posting relevant industry articles with your commentary. If you're not secretly looking for a job, use your updates to tell your connections that you're seeking employment.

Comment on your connections' shared links to add value to the discussion.

Just like on other social platforms, visuals are important. Attending a networking event or conference? Take a picture and write a meaningful caption.



LinkedIn is not only a great way to foster professional relationships, but it's also a great way to show your credibility. By having a solid profile, a decent number of connections (aim for a few hundred), and being active on the platform, you'll be on your way to landing your next job.