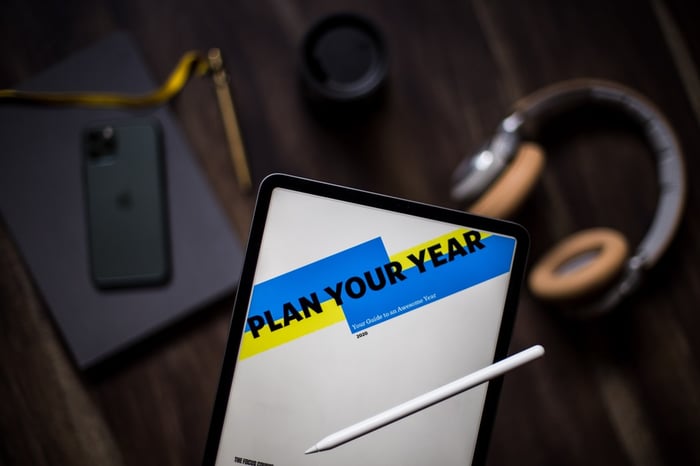 As we welcome the new year, many of us begin to look towards the upcoming trends and expectations we can expect to see in our respective industries. When it comes to recruiting, there are many exciting trends we predict to see this year.
Hiring and retaining top talent is often one of the biggest challenges an organization faces, and each year the market becomes increasingly more competitive. With competition rising and unemployment rates dropping to record-lows, businesses must be more innovative than ever before in their recruiting efforts. Here are a few hiring trends we expect to see in 2020 and how they can benefit your organization.
Higher Focus on the Candidate Experience
More companies than ever are becoming increasingly aware of the importance of a high-quality candidate experience. Often, a candidate's first impression of a company is based on the recruitment process, proving the value that lies in the investment of an exceptional experience.
In a case study conducted by Virgin Media, the brand discovered that its failing recruitment experience cost an average loss of $5 million annually. This study also revealed that 18% of rejected candidates were subscribers of the organization's services, with several respondents switching providers and encouraging their friends and family members to do the same. Candidates reported unfriendly demeanor at the welcome desk and careless interview styles as contributing factors in their disappointment with the experience. Thankfully, the company was able to turn these mistakes and missed profits into a now highly regarded recruitment process.
With several other companies analyzing their processes, the candidate experience is moving to the forefront of focus areas for the new year. Focusing on aligning your recruitment goals to the vision and mission of your company can help create a robust framework for your recruitment strategies.
Assess how efficient your current methodology is to determine if any areas can be improved upon to create a more streamlined process. Start by thinking outwardly to consider each candidate's unique needs and how various communication styles and expectations need to be met to ensure satisfaction. Once you have met these needs and expand the satisfaction rates of your experience, benefits to your overall branding and industry perception may arise.
Innovating Employer Branding
Creating a strong talent pool of applicants requires several different factors to fall into place. Recently, employer branding has emerged as being a significant piece of an employer's overall recruitment strategy.
Having strong brand recognition involves strong popularity and a positive reputation. These factors and others make up your employee value proposition (EVP). This value reflects how likely candidates will be to apply to your company, based on factors such as work-life balance, compensation, culture, and internal growth opportunities. If your organization already has a strong EVP, 2020 is your year to project that externally.
Tailoring your marketing content to focus on building a profile for your company that highlights your people and your culture can have a big impact on your brand. This investment into creating a robust strategy to heighten your branding efforts could lead to positive recruitment benefits down the road. A strong company reputation can ultimately save you money on recruitment marketing. For example, 67% of applicants would accept a lower salary to get hired at a company they are interested in that has very positive online reviews.
As the competition of the job market continues to grow over the years, focus on building up your EVP to stand out amongst your competitors to attract top talent.
More substantial Investments in HR Technology
72% of employers are predicting that within this next decade, some roles within HR will be fully automated. Because of this, employers are beginning to turn their attention to emerging HR technology and the benefits these investments can have on their recruitment process and overhead costs.
By automating the day to day recruitment activities your team performs, recruiters can spend more time focusing on high-priority activities within the hiring process. Recent statistics show that both recruitment costs and time-to-hire can be significantly reduced by automating HR tasks. The human element of the role is still vastly critical in certain aspects, yet many simplified tasks can be handled more efficiently through the use of Artificial Intelligence (AI).
As AI becomes increasingly more advanced, the value in its use within specific industries is proven. Many HR teams are increasing their spending on AI-based programs and software in hopes of automating some of their activities.
Both candidate screening and initial background checks are strong examples of the improvements that can be made with the use of AI. In candidate screening, AI gives recruiters the ability to sort through the hundreds to thousands of applications they may receive for a single position at faster processing rates with keyword and profile matching. Advancements have improved this over the years with stronger integration capabilities for applicant tracking systems. Automating background checks help recruiters automatically contact a candidate's reference via phone or email with a predetermined set of questions to gain a better picture of the applicant without having to cold call them.
Through the use of AI and other technology, advancements are continuously being made to equip better and secure the needs of recruiters. Migrating to a cloud talent management program and secure cloud file storage can prove to be a wise investment. Cloud storage can help mitigate security risks such as data breaches, which could put sensitive candidate information into the wrong hands. Doing so would be a costly and harmful reputation mistake that no employer wants to make. Additionally, the cloud offers more significant storage capabilities, and most cloud-based software provides more seamless integration with other applications and programs.
Technology will continue to evolve over the years, paving the way for new advancements to arise. Reaping the benefits of these technologies requires a company to take an introspective look at whether or not their current technologies need to adapt to more modern times.
Stronger Focus on Predictive Analytics
The final hiring trend we predict to see more of this year is the use of predictive analytics. Predictive analytics is not a new player in the game; in fact, it's one trend that's been slowly increasing over the past few years. Because of this, it's safe to assume that this trend will continue into this year.
The use of predictive analytics allows recruiters to analyze data from past hiring decisions against the performance of current employees to best predict if an applicant is ideal for the position. Relying on such data can help your department make smarter and more accurate predictions based on facts rather than instinct. Knowing what skills, traits, and capabilities current employees who excel in their positions possess helps you better identify those skills within the recruitment process of new employees.
There may also be proven benefits to using predictive analytics to manage employee turnover. Past and present employee data can reveal which employees are at the highest risk of resigning based on workforce factors and other variables. This information can also predict the financial impact losing an employee will have on an organization. Lower employee turnover rates help cut operational costs significantly by reducing the need for recruiting and training a replacement. Experts agree that 75% of turnover in an organization is avoidable, making it what should be a top priority in 2020 for every HR team.
These hiring trends show significant growth in technology, strategy, and experience emerging in exciting new ways than ever before. Without innovation, growth wouldn't happen. Yet amongst all this change, the goal remains the same: attract the best talent and retain them for a long-lasting career with your organization.