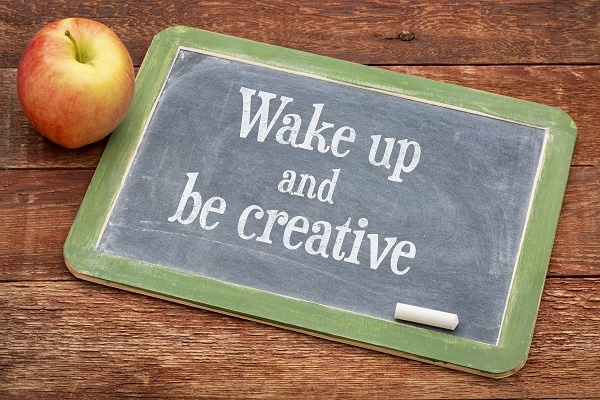 Creative blocks happen, and luckily for us creative professionals, there are a plethora of blogs out there that provide endless ideas and inspiration. Sometimes, though, the Internet can be a little overwhelming. We put together a list of some of our favorite blogs to follow for creative inspiration. In no particular order, they are:
365 Awesome Designers showcases one graphic designer each day for one year.
It's Nice That covers creative industry news and provides inspiration on everything from fashion and furniture design to architecture and photography.
Typewolf is an independent typography resource. Its blog showcases the author's favorite type-driven websites and gives information on the typographic detail behind the designs.
A List Apart is "for people who make websites". They focus on web standards and best practices in design, development, and web content.
httpster showcases websites their curators find to be visually attractive based on "simple ideas executed perfectly." They also aim to showcase excellent web development.
Scraps of Us is a stunning visual blog by Caroline South. It's a scrapbook of treasures she and her family find and create.
AdFreak is AdWeek's daily blog of the both the best and the worst of advertising, branding and design. You'll find some inspirational and entertaining posts!
Smashing Magazine not only provides web design inspiration, but it also provides articles on coding, mobile design, development, and UX design.
Creative Boom provides inspiration and resources in arts, graphic design, illustration, and photography. This is a site you can spend hours exploring.
Ui Parade features interface design crafted by highly-talented designers. Get inspired by its catalog of icons, knobs, buttons, forms, sliders, and players.
Creative Market's blog provides resources for designers, such as, "5 Little-Known Tools to Find Stunning Type Combos."
Creative Bloq delivers daily doses of creative tips and inspiration complemented by their insight for web design, graphic design, 3D and more.
Tumblr is a microblogging site filled with photographs, GIFs, stories, music, and all the things its 261 million users find interesting. You can search for topics such as graphic design to find users to follow and posts that may inspire you.
Bonus resource– Photography sites. The two sites we list below are not blogs, but since photos can inspire in so many ways, we thought we'd include some websites that showcase photographs.
ViewBug hosts photo contests judged by world-renowned photographers. You'll find stunning photographs here!
Unsplash is filled with beautiful photographs taken from around the world. The royalty-free high-resolution photos are available to download.
What are the blogs you turn to for creative inspiration?
______________________________________________________________________________
The insight, experience and market knowledge that WunderLand provides has earned us extraordinary talent loyalty and a reputation for quality. We work closely with in-demand digital, marketing, and creative talent to understand their skills, personalities, and goals. For more information on how WunderLand can help you in your creative career, please contact us or view our available jobs.


Want to learn more about our services?